The Acadia Cafe
Website
(612) 874-8702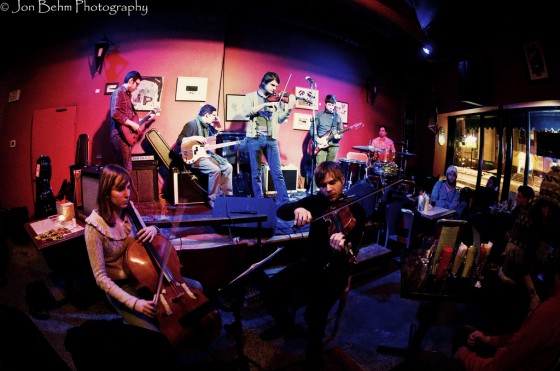 Venue: The Acadia is a West Bank bar/restaurant and is a haven for local musicians just starting out as well as beer lovers.
Booking: The Acadia does occasionally book small touring acts, but mostly their lineup consists of local musicians who are cutting their teeth. The club never charges any cover, though occasionally bands ask for donations at the door – or hats will be passed around.
Concert Experience: Everything about the Acadia is low key and comfortable – there is a tiny stage surrounded by little tables and booth, where people relax, chat, and listen to the bands. The sound isn't anything to write home about but since the club often attracts quieter acts, the sound generally isn't a huge issue.
Drinks: The Acadia has a good selection of beers, both domestic and imported. Hop heads will love the constantly changing menu of brews, and the specials are often very good on weekdays. There is also a good selection of wines. Plus they take credit cards with no minimum!
The Staff: The staff is friendly and helpful, and it is never difficult to get service.
Parking: Another West Bank venue – therefore parking = difficult.
The Inside Scoop: Check out happy hour specials here. The food is actually pretty good too.