Nomad World Pub
Website
(612) 338-6424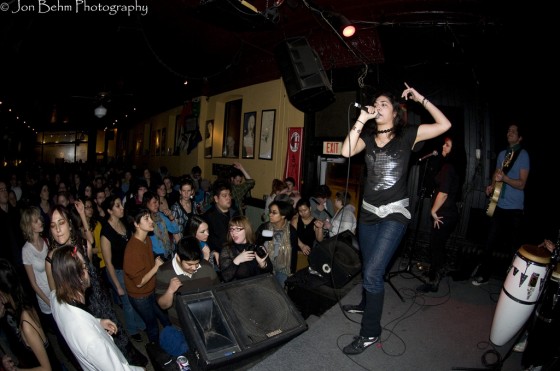 Venue: The Nomad is a West Bank establishment popular with local bands and bocce ball enthusiasts.
Booking: The Nomad generally books local bands with a rare touring act now and again. The mix is generally more rock heavy, but the venue does book a fair amount of hip-hop as well.
Concert Experience: The Nomad is a long, skinny bar with a small stage at one end. The club has minimal lighting and the sound isn't extremely high quality. The crowd is generally on the younger side, with most concerts not getting uncomfortably packed. There are often eccentric West Bankers in attendance as well – always an interesting bunch.
Drinks: The Nomad has a good drink selection (beer, wine, spirits) and specialize in microbrews. There are often drink specials, so the prices are generally not bad.
Staff: The Nomad staff is generally friendly enough, but generally keep to themselves.
Parking: West Bank parking is not easy but the surface lot behind the Red Sea is relatively cheap.
The Inside Scoop: In the Summer show up early to snag one of the Nomad's popular bocce ball courts – the bar will rent you the gear for free while you play.