Rhymesayers Entertainment Haiti Benefit Show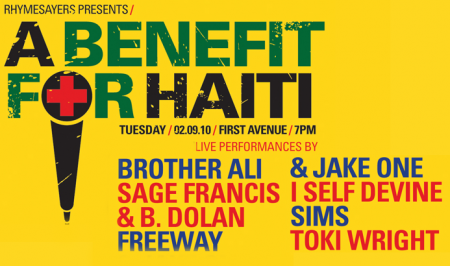 Rhymesayers are the latest group of local artists putting together a great show to benefit the people affected by the earthquake in Haiti.  Slug will be hosting and there will be sets by a good chunk of the Rhymesayers crew.
Tickets go on sale this Wednesday, January 27th at 11:00am through Ticketmaster, Fifth Element, First Avenue and local ticket outlets and are $20, with 100% of the proceeds going to charity.