Dante & The Lobster: Bassist/Guitarist Wanted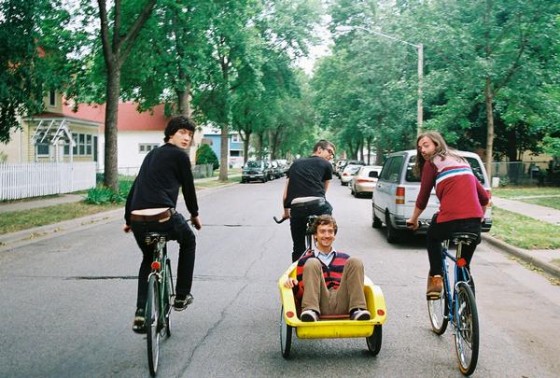 Our new favorite new local psychedelic band Dante & The Lobster are apparently already looking for a new guitarist and bassist to replace their current ones for unknown reasons.  I certainly hope that they find them soon since these guys are one of the best local bands we have going right now, and it would be a shame if they had to quit.
From the Modern Radio Message Board:
The band needs to get a new guitarist and and a new bassist to join Cole and Tom, the drummer. Would you like to go on tour for a couple of weeks this summer? That's part of the deal. They're doing a S.A.C. tour lasting a couple weeks or so, and I'm not sure on the details, but it involves Chicago and NYC. Starts July 23rd, or at least that's the plan at the moment. They practice a lot at City Sound on Glenwood and do a fair amount of shows, so you'd have to be cool putting some time into this. Don't go into it as just a side thing where you'll have a really limited schedule. It's definitely Cole's project, but that doesn't mean he'd be dictating every note you play. You'd have the chance to come up with your own parts, at least for future songs. The band is currently popular in rural Laos, and you would be required to do promotional tours there on your own, which would involve Tom flying you in a helicopter into the countryside and kicking you out with a parachute and some wine coolers. And that's about it. Cole's looking to fill these voids ASAP. PM me or post in this thread if you're interested. No false metal poseurs.