Call for Bands to Boycott Arizona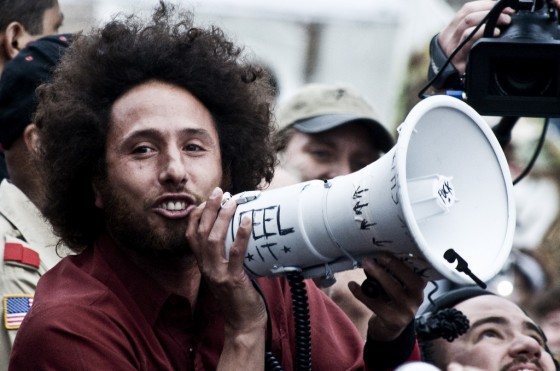 Caught this via Above the Fold – it's really not like Arizona is a huge stop on most band's itineraries, but I like the idea behind it Rage Against the Machine's Zach De La Rocha calling on bands to boycott the state behind SB 1070.  If enough people, bands or otherwise, send a message to Arizona that their racist legislation won't fly, then it could make a difference.  Here's the press release from De La Rocha:
PRESS RELEASE
Los Angeles, California, May 25, 2010
"We are reaching out to get your ear for a minute about this critical situation in Arizona.
If you haven't heard, the Arizona state legislature passed a bill (SB 1070) that was signed into law by Governor Jan Brewer that legalizes and sanctions racial profiling. Straight up.
It forces the cops to hunt down and target anyone they "reasonably suspect" that may be undocumented. And if the people they harass don't have proof that they were born in the U.S., they can be detained and arrested. This must be stopped.
Fans of our music, our stories, our films and our words can be pulled over and harassed every day because they are brown or black, or for the way they speak, or for the music they listen to. People who are poor like some of us used to be could be forced to live in a constant state of fear while just doing what they can to find work and survive. This law opens the door for them to be shaked down, or even worse, detained and deported while just trying to travel home from school, from home to work, or when they just roll out with their friends.
Some of us grew up dealing with racial profiling, but this law (SB 1070) takes it to a whole new low. If other states follow the direction of the Arizona government, we could be headed towards a pre-civil rights era reality. This unjust law was set into motion by the same Arizona government that refused to acknowledge Martin Luther King Jr. day as a national holiday.
When Rosa Parks refused to give up her seat, they arrested her. As a result, people got together and said we are not going to ride the bus until they change the law. It was this courageous action that sparked the Montgomery bus boycott. What if we got together, signed a collective letter saying, "we're not going to ride the bus", saying we are not going to comply. We are not going to play in Arizona. We are going to boycott Arizona!
Signed,
Zack de la Rocha"
Also – here is a list of Arizona based companies that you can boycott to help send the message.  List includes business like Cold Stone Creamery, PetSmart, U-Haul and more.
.