Hunting Club: Hunting Club Review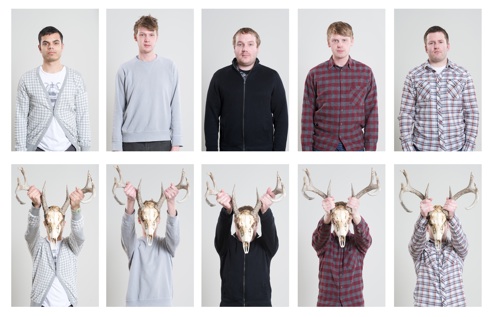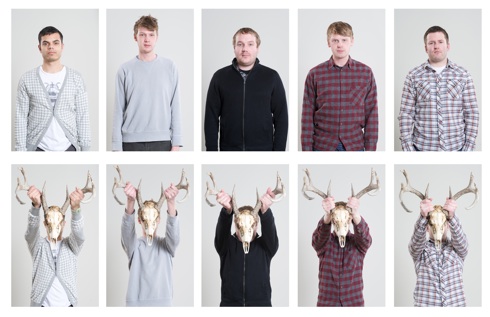 68/100
I have come to realize that I often give less credit than I should to bands who really make overt efforts to make expansive music. For whatever reason, it takes a band with undeniable talent (ala Grizzly Bear) for me to really buy into sensationalistic pop music. I for whatever reason am more naturally drawn to music that is more abrasive, whether it be three chord rock and roll or pop music with a noisy kick to it. That leaves me in a conundrum when reviewing albums like the self titled debut album from local group Hunting Club.
After the initial noise collage of 59 second opener "How'd It Get Burned," the album really seems to hit its pop music making groove. The problem for me is that is sounds a little too calculated, too perfectly thought out. While Grizzly Bear is clearly a reference point, Hunting Club never quite reach the dizzying heights that Grizzly Bear have in the past. The guitars are shimmering, the vocals perfectly manicured and the rhythms seem to swell and cascade at the right moments. Over the course of the 11 song, 35 minutes, the songs kind of melded together, which makes for a more cohesive record but kind of lost me at points. There were a few moments that stand out from the rest of the tracks. Both "Raising Arizona" and "Real Chance" seem to stand out as songs that are more fully developed and pack an emotional punch that some of the other tracks only offer only on a surface level, really reaching the lofty heights the band are shooting for.
In my quest to be an impartial reviewer, I want to acknowledge that to certain music lovers, this album is going to hit just the right spot. For whatever reason, this type of well polished pop music often doesn't get my heart racing. I am confident that the band will do well, Hunting Club's self titled debut album just wasn't an album that connected with me.
      -Josh