Military Special: City Lights (Kataclyzmyxx)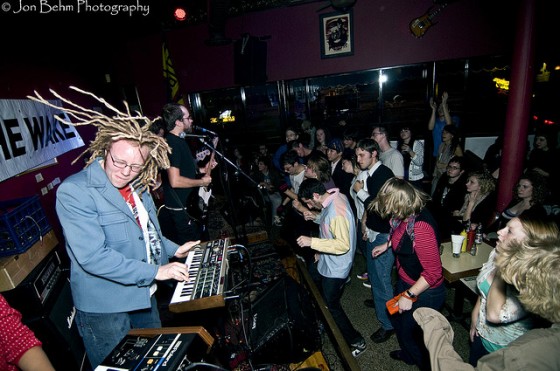 It has been awhile since we have heard from Military Special so I am pleased to announce that they will be playing a late hours set this Saturday at "Club M" on the West Bank (if you don't know where this is ask ask the first person you see with a fixed gear bicycle).  Or if that doesn't work there are a dozen hidden posters scatterered around the West Bank that apparently have barcodes that when scanned, link to a secret promo video that reveals the venue's whereabouts (just what exactly you are supposed to use to scan it is, perhaps, a secret even bigger than where the venue is).  Military Special will be joined by Waxx Maxx, Claps, and Meridene (info below). 
Military Special – City Lights (Kataclyzmyxx)
MILITARY SPECIAL mark their first show in over three months—don't call it a comeback!
WAXX MAXX is Mark Mallman's brand new project with Nicole Godiva and Alyssa Brenny (see "teaser video below)
CLAPS released their minimalist, dark wave EP "No Party" last month on Guilt Ridden Pop.
MERIDENE recorded their new album "Something Like Blood" at Bon Iver's April Base Studio.
     — Jon Behm
Military Special:          Myspace
Waxx Waxx:          Site
Claps:          Myspace
Meridene:          Myspace
.