Grant Cutler and the Gorgeous Lords: EP Review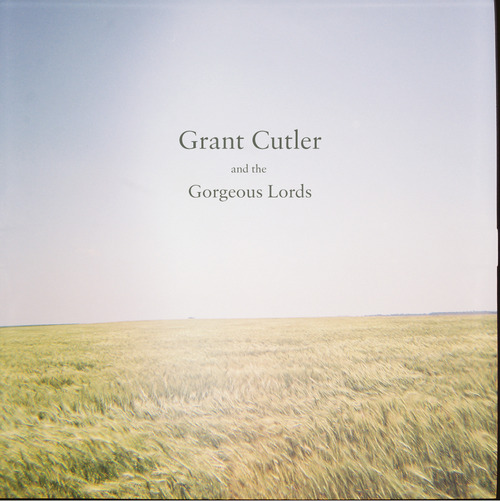 73/100
I know what you were thinking.  "It is a bummer that Lookbook broke up, but at least Maggie is working on a side project and now there is this new EP from Grant Cutler and the Gorgeous Lords.  I am sure it sounds just like the great 80's flavored indie dance music he was making with Lookbook….right?"  Well, if I was close at all to your thought process, I regret having to tell you that Grant Cutler and the Gorgeous Lords couldn't be farther from the work he did with Lookbook, for better or for worse.
The four song EP is short and not very sweet, with a significant dark streak running throughout the record.   Starting off with the somber, clear eyed "Orphan," which finds Cutler singing "If I was an orphan, I'd have nothing, nothing to hide."  It is a pretty morose song that sets the tone for the 4 song, 18 minute album.  Things don't change much with "Our Love is a Mighty Fortress," "The Light" and album closer "Hold on to Me."  The instruments are spares, like a more electronic, less gruff version of Mark Langan's epically dark solo material.
If you listen to this album expecting to hear anything like Lookbook, you will be disappointed.  Cutler doesn't yet seem as precise in writing of dark, singer/songwriter tracks as he was creating 80's electro dance bangers, but you have to take into consideration that this is the group's first output.  There is definate room for improvement on the record, but also some real potential.  The EP comes across as a talented muscian trying out a new avenue, with imperfect results but a clear indication that really good things could be coming in the future.  It will be interesting to hear what the band has in store next now that Cutler can dedicate all of his time to his new project, as the local scene has already seen how talented an artist Grant Cutler can be.
Grant Cutler-Our Love is a Mighty Fortress
     -Josh
The band will celebrate the release of the EP tonight at the Clown Lounge at the Turf Club with Holly Newsom (Zoo Animal)