Air Waves: Dungeon Dots Review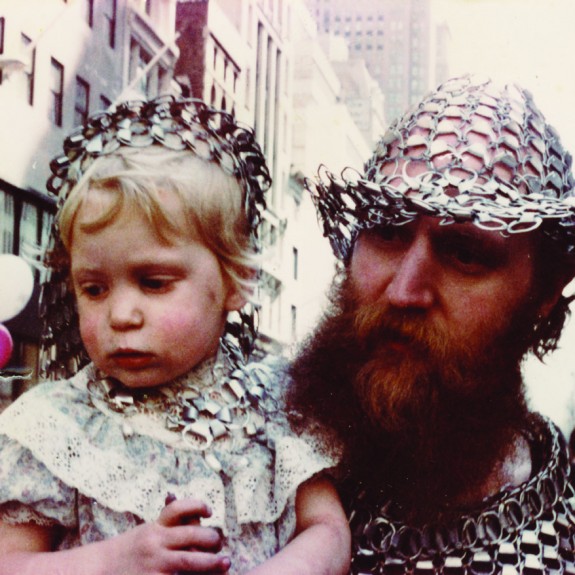 89/100
After picking up Air Waves' debut EP a few months ago while clicking through one of the dozens of blogs I frequent, I was instantly embraced by the warm haze surrounding the five surf-pop nuggets within. When the first song on the EP kicks off, the listen is assured of two things that the album's oceanic artwork readily suggests: gooie pop melodies aided by easy-going vocals and simple-yet-catchy hooks. That was my introduction to Air Waves, the folk-surf-pop project from New York's Nicole Schneit. Now we come to Dungeon Dots, the group's Underwater Peoples debut album written solely by Schneit. She's joined on the record by indie folk solo artist Sharon Van Etten and YellowFever's Jennifer Moore who contribute backing vocals, a thumping rhythm section and a few other tricks. If there is one thing to be said about Air Waves' first outing it's that it's quite a shame Dungeon Dots comes at a time when most critics have long rounded-out their year-end lists.
I'm afraid it may be easy for the blogsphere to lump Air Waves in the same category as bands like Best Coast, but I think they are more in the same vein as Real Estate, a band that prefers clean guitars over over-washed reverb. (And if you want to really take the comparison to the next level see the song "Beach Comber" to see what I'm talking about). And like the guitars, Schneit also opts for reverb-free vocals, bringing something a bit more fresh and unique to an otherwise over-saturated genre trend. For the most part, the songs tend to take one hook and ride the wave until the end, while showcasing Schneit's high-pitched, soft and shaky croon. Her voice actually sounds like a cross between Dr. Dog's Scott McMicken and Kimya Dawson – no joke. The songs throughout Dungeon Dotstake on a fairly wide array of styles including anything from waltz-y ("Waters"), to bluegrass chug ("Force Fed") to tropical ("Humdrum"). But it's the overarching theme of folk-infused surf-pop that makes standout tracks like "Radio," "Lightning," "Bisous" and "Sweetness" all the more memorable. 
When the final riff comes to a close on the summer's day that is Dungeon Dots, I concluded that this wasn't just another one-off chillwave album. No, this was an album that seemed more like a throwback to early-decade indie folk pop, a true exercise in songwriting that wasn't trying to throw in any added flair for hipster points.  It is equally fun as it is honest and genuine. It's quirky without being clumsy or pretentious. And it is, unfortunately, a great record that arrived about a month too late to be fully appreciated in 2010. Well, I sure as hell hope not.
07 – Air Waves – Knock Out by statemagazine
     -Matt Linden