Gay Beast "Poverty Witch"
by Adam Bubolz · Published · Updated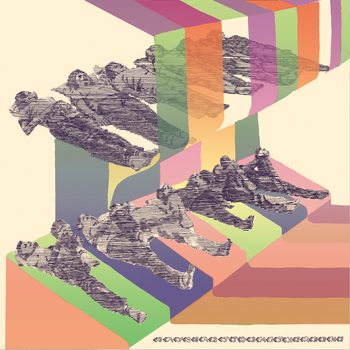 Gay Beast posted the lead-off track from their upcoming album "To Smithereens", due in January on Skin Graft Records. "Poverty Witch" is full of the mathy rhythms you'd expect from the band, combined with some cool keyboard and handclaps segments. Check it out:
-Adam
Listen to and download "Poverty Witch" from Gay Beast's Bandcamp page
Gay Beast plays an album release/European tour sendoff at the 7th Street Entry on January 21st with Tips For Twat and more.
Taking advantage of 'Housewives' success
Telegraph – Herald (Dubuque) January 24, 2010 | JONATHAN LANDRUM Jr ATLANTA – Kandi Burruss is soaking up every moment of her second claim to fame, knowing how fast the limelight can fade away.
"I'm so appreciative of everything I have now," said Burruss, a member of the defunct 1990s R&B group Xscape, which had hits like "Understanding" and "Who Can I Run To." "When you have success right off the rip, you take it for granted sometimes. I did. I told myself I will never take it for granted again." After Xscape broke up, Burruss co-wrote TLC's hit "No Scrubs." She also has written music for Mariah Carey, Destiny's Child and Alicia Keys. But her singing career took a back seat to songwriting, and her celebrity diminished. web site kim zolciak wedding
Thanks to her success on "The Real Housewives of Atlanta" on Bravo, she's back in the spotlight, and is trying to remain there.
During a recent interview at her clothing boutique Tags in Atlanta, the 33-year-old Burruss talked about how the reality show has rejuvenated her music and acting career, and how the recent slaying of her ex-fiance, Ashley "A.J." Jewell, still brings her to tears.
AP: How has the "Housewives" show helped jump start your career?
Burruss: It gave me a platform to show what I can do. A lot of people knew me from Xscape, but didn't know what I've been doing behind the scenes. It let people know I wanted to act. When people saw "(The Vagina) Monologues" (she performed it on the show), they were like, "Dang, she can act, too." So, that was also a good look.
AP: You rewrote and produced the song "Tardy For the Party" for your cast mate Kim Zolciak. Were you worried about the song failing while on the show?
Burruss: It could've went either way. It went good, but it could've been career suicide for me. If that song would've been wack, that's all people would remember me by. Nobody would've taken me seriously. Labels would've been saying I'm not hot anymore as a writer. … I'm thankful it turned out all right.
AP: Now, you're looking to release an album this year. What will be the album title? site kim zolciak wedding
Burruss: At first, I was going to call it "B.L.O.G." because I was inspired by some of the things I read on the blogs. Now I'm feeling like I should called it "Fly Above." I'm overcoming stress and drama.
AP: Will you go into depth about your "Housewives" experience and A.J.'s death on the album?
Burruss: Some of the songs were written prior to the show. Half of the songs were written during my relationship with A.J. With the "Housewives" show, you get the visual. So this album is the soundtrack to the show.
AP: How have you been able to move forward after his death?
Burruss: Everybody deals with death differently. But for me, I like to stay busy. My brother passed away when I was in high school, in a summer program, and I went to school the next day. People were asking me, "Why are you here?" And I was like, "I have to stay busy." With it (Jewell's slaying) being in the news, I couldn't go places without people saying they're sorry. They'll start crying and it'll make me cry.
AP: Are you still taking care of A.J.'s kids?
Burruss: His twin daughters were living with me until about a week before he passed. I have a great relationship with his daughters. He and I were still cool. So why not? Just because we weren't in a relationship doesn't mean I couldn't care for them. So they stayed with me. I flew his oldest child to Atlanta on Thanksgiving.
AP: I guess you feel compelled to keep in touch since you've already built a relationship with them, right?
Burruss: Yeah, the door is open whenever they need me.
AP: Career wise, everything is falling into place for you. Are you worried about losing your star appeal again?
Burruss: People ask me, "Why do you take pictures every time?" And I'm like, "Next year, they might not want to take pictures of me." So I'm using this moment the best that I can. Everything will work out from there.
JONATHAN LANDRUM Jr
Writer / photographer / Reviler co-founder