Favorite Love Songs: Four Takes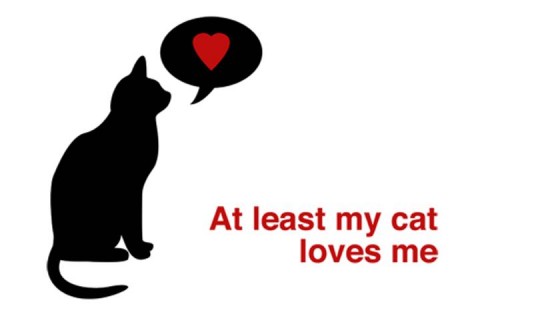 Like it or not it's Valentines Day. It's a holiday spent by some with their special loved one, and by others, liqour bottles and tears.  And for a rare few (Hallmark executives) its a time of immeasurable wealth.  Wherever you fall on this spectrum, chances are you'll have a musical soundtrack to go along with it.  Here are the top five favorite love songs of four of our contributors.

Kyle Tran Myhre (Guante)
Donny Hathaway – A Song For You
This is probably the greatest love song ever.  The epic arrangement and some unbelievably sweet (and bittersweet) lyrics could stand on their own, but Donny Hathaway's voice adds so much weight– and pain– to the song that it becomes something transcendent.
Bruce Springsteen: Thunder Road
I've a lyrics guy first and foremost, but it's really the arrangement here that pushes this song– it's oddly structured and very  dynamic because of it; the song builds up tension until the "roll down the windows" part where it just explodes.  I think the structure of this song mirrors the visceral feeling of being in love really well.
This is a great love song because it makes sense in the context of a romantic relationship, but it also hints at something much larger, much deeper.  Love isn't just about romantic pairings– it's a force that brings people together and this song– released in 1961, significantly– captures that beautifully.
I know it's Valentine's Day, but again, love songs don't have to be about romantic love.  When Lauryn sings the word "joy" in the hook to this song, it really sounds like joy.  It's like nothing else I've ever heard.  And the song itself is so good that I'm sure the kid won't even be embarrassed by it when he's 16.
The Mountain Goats: No Children
Obviously, this is a curveball, but it's one of my favorite songs and I chose it for a reason.  While this is definitely a song about bitter, unyielding hatred, it's the kind of bitter, unyielding hatred that can only be born out of intense love.  And there's something kind of tragically beautiful about these two people who loved so hard that they're connected forever, even though they can't stand one another anymore.

Erica Krumm (Sharp Teeth)
Neil Young -"I Believe In You"
A beautiful, honest account of love and all it's trials. "Coming to you at night I see my questions, I feel my doubts, wishing that maybe in a year or two we can laugh and let it all out."
Yo La Tengo – "Autumn Sweater"
A truly sad and almost desperate love song that has always been nothing but romantic in my mind. Some of the most lovely lines of lyrics ever. "So I looked for your eyes and the waves looked like they'd pour right out of them."
Magnetic Fields – The Book Of Love
Simple and gentle and so straight forward, but achingly romantic and loving
Prince – "Nothing Compares to 2 U,"(Performed by Sinead O'Connor)
I loved singing this song when I was little, and it's always been one of my favorite songs of all time. This song is a miracle in sincerity.
The Replacements – Answering Machine
I think that this is one of the most brutal love songs of all time. One of those songs I have always thought was probably recorded in one take because the emotion being projected is absolutely unreal.
Ali Elabbady (Background Noise Crew, Egypto Knuckles)
Atmosphere & Heiruspecs – "Abusing of the Rib (Live)"
Truth about love.  Only expressed by Slug.  And the performance is so passionate.  Listen to the nice metal breakdown near the end, with Slug shouting "WHY DON'T YOU STOP BEING SO FUCKING CONFUSED!?"
Andre's verses on this specific song about women in general, and love.  Probably the realest talk you'll hear about love on a record period.
Rather recent, but a tale that Brother Ali weaves for his significant other.  The production by ANT is so ethereal and soulful, and Ali's words are the centerpiece for the guys trying to find their Miss Right, but can't find the words to muster how they feel.
De La Soul "Jenifa Taught Me (Derwin's Revenge)"
Sure, it was recorded more or less about a high school love the fellas knew, but none would know the effect that Jenifa would have on the Soul, De La that is.
Al Green "I'm So Tired of Being Alone"
Yeah, I'd be a sucker if I didn't include this one.  While this is in no particular order list-wise, this is pretty much the best love song ever.

Jon Behm (Reviler)
Cat Power – I Found A Reason (Velvet Underground Cover)
This on is probably a little cliche by now but damn, I am not sure if I have heard anyone who sounds quite as close to her emotional breaking point as Chan Marshall does here.
I always thought Bradford Cox's line about "dying alone, together" was pretty beautiful.  I saw him perform a stripped down version of this song at the Whole Music Club not long ago and it was incredible.
Nick Cave & The Bad Seeds – "Babe, You Turn Me On"
I know I may be alone in thinking Nick Cave's music has the capacity to be romantic but hey, this is pretty sweet (and boldly sexual which is rare in the "love song" genre). This back to back with "Breathless" on Lyre of Orpheus is pretty much the gooiest corner of the Cave canon that I know of.
Woody Guthrie – One By One (performed by Billy Bragg with Wilco)
Another tear jerker – christ love is miserable sometimes.
At last! A song that isn't completely gooey and sentimental. As far as celebrations of love for humanity go, you can't really do much better than this song.
(Runners up: All Sam Cooke songs, Rosie Thomas – "I Let Myself Fall" and Magnetic Field's "Book of Love" would have made my list if Erica hadn't taken it first).
.