Jellyfish Brigade: An Introduction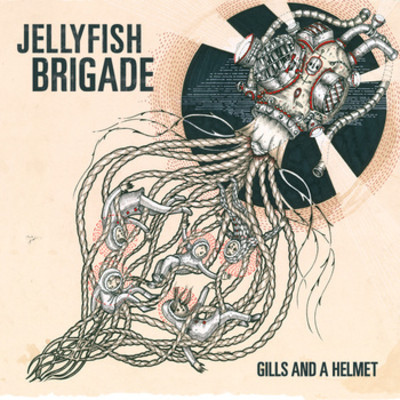 Jellyfish Brigade is the nom de rhyme of Portland hip hop duo Lucas Dix and Jeffrey Acciaioli. Gills and a Helmet, Jellyfish Brigade's debut 6-track EP, recently dropped, and it's a doozy at just 26 minutes. Dix's grimy flow rings like Doomtree's Cecil Otter or Sage Francis, but with a more complex cadence and an academic vocabulary. Acciaioli's production is tight and dorky, full of Casio tones, harsh fuzz, and crisp beats.
— Will Wlizlo (Utne Reader)
Download Gills and a Helmet at Jellyfish Brigade's Bandcamp page.