Tickle Torture: "Spiritual Machete" Review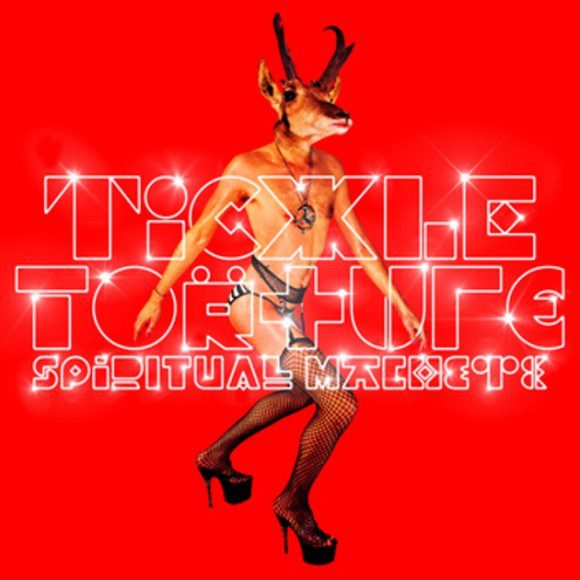 Tickle Torture is the brand new project from Sleeping in the Aviary member Elliott Kozel.  However a familiarity with Kozel's other band probably won't do much to prepare you for what he has in store for you now.  Tickle Torture is dance-pop on hormones, a sort of marriage between Prince's oversexed R&B and Midnight Vultures' sleazy electro-funk that manages to distill its essence down to pure, raw horniness.  Kozel recently made available a six track EP entitled Spiritual Machete that would make any suburban school-marm blush (and perhaps secretly tingle).  And with mixing assistance provided by Jared Miller and mastering done by Bruce Templeton, Kozel has got the sexiness sounding real good.
Throughout Spiritual Machete Kozel croons his lyrics in a range that isn't afraid to revel in falsetto heights, singing sex-soaked lyrics like a X-rated Justin Timberlake. A sampling:  "Come on baby take my advice / if you are lonely let me fu c k you twice / I'll slide inside you like a slot machine / and pull your lever until I make you scream."  And while Kozel's words might make your mom a bit squeamish, she wouldn't be able to argue with his vocal talent.  Whether he's romancing the depressed ("Lovesickness") or comparing his need for ladies to a drug habit ("Love is a Drug") Kozel is always on point with the pristine vocals that make each escapade sound believable (if perhaps only because we are used to hearing Prince's own romantic adventures in the same voice).
And while I am talking about the Purple One I may as well mention the excellent funk-guitar that Kozel employs throughout Spiritual Machete. In fact the similarities to Prince as well as the fact that Kozel is local kind of make any discussion of Tickle Torture next to impossible not to make the comparison.  However, since it's been a long time since Prince has done anything I was even remotely interested in listening to, I am happy to report that someone is finally making some waves again with the "Minneapolis Sound."   Perhaps we can finally stop talking about Prince, and start talking about Tickle Torture.
— Jon Behm
Stream the whole album below:


Buy Spiritual Machete from Amazon