Cloak Ox: Shoot the Dog Review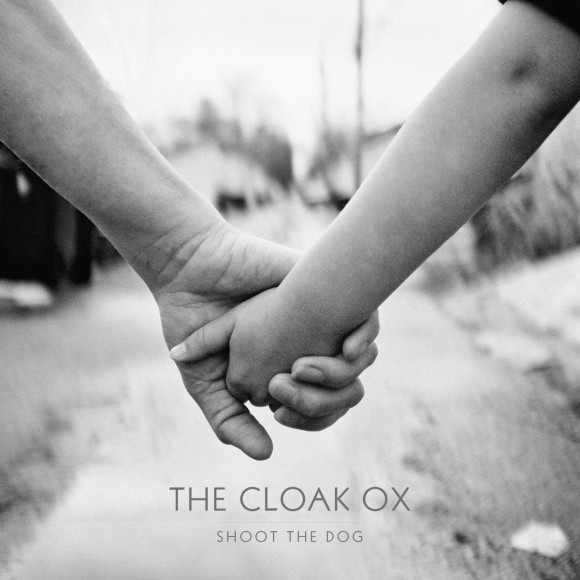 A few years back, The Cloak Ox played a show at an art space in Minneapolis. It was the kind of scene where a something off the wall would get a genuinely positive response. Or at least as genuine as something can be in a crowd of PBR scensters. So what did this band of music vets, still a relatively unknown band debuting a new video, do in this situation? They played a set comprised mostly of CCR covers. This to me helped lay the groundwork of my understanding how great they are as a band, and why it is they are able to so successfully pull off their style.
The Cloak Ox, like lead singer Andrew Broder's past vehicle Fog, are the kind of band that get invited to play art space shows but make music that looks out into a much wider spectrum. After releasing the solid Prisen EP last year on the Totally Gross National Product record label, the group are back with their "debut" LP, the stunning Shoot the Dog. Collecting an astonishing amount of musical expertise, Broder is joined by Martin Dosh on drums, Mark Erickson on bass and Jeremy Ylvisaker on lead guitar to become the Cloak Ox. The album is as muscular musically as it is lyrically adventurous. The band is confident enough to go from the anthemic opener "Yesterday's Me," a nine minute track of gigantic proportion that climaxes with a Nils Lofgrin circa his most bombastic E Street Band era guitar solo, to the sparse "Don't Listen," which circles around a minimal chord structure and Broder's sardonic wit.
At times Shoot the Dog ventures towards more "rock-centric" tracks, like "Pigeon Lung," "Talking Big" and "Josephine," tracks that seem to hem more closely to the formula that is understood to be "indie rock." Even at these moments, Broder's vocals are strong and clairvoyant, bouncing from soulful to deranged, always anchored in what seems like stream of conscious lyrics that are abstract and, like his work with Fog, never too far from leaving the singing realm and becoming spoken word or rap.
While the bombast has been highlighted with the first singles released from the record, the band may be most powerful when they slow down the let the groove simmer. Tracks like "Andrew Broder's Dream" and the outstanding album closing title track are possibly even more powerful and sinister than their louder and more abrasive tracks, letting Broder's vocals soak between the slinky guitar licks and the locked in rhythm section. It is a wild ride that bobs and weaves between different genres, never letting the listener catch their breath as the band scores one knockout after another. The violent imagery in Broder's lyrics (lots of people seem to get whipped and he prods someone to "punch me in my fat face") only add to the heavy feeling that the album pushes and pulls you through over the nine tracks.
The Cloak Ox, not simply for the overlapping members, feels like a logical extension of Fog. Like Lifter Puller morphing into the Hold Steady, it seems like a band that was perpetually underrated (Fog) will finally get their widespread recognition, even if it is in a different skin. Virtually impossible to categorize, the band are built upon the base that the four outstanding musicians create and propelled to the great heights they achieve by Broder's inventive lyrical content and mesmerizing singing. Their are famous guests and studio wizardry on show throughout Shoot the Dog, but it comes down to these four. They are a band that can be many things to many people, but their beauty lies in their willingness to avoid easy categorization. You may see them at a street festival being the "weird" band playing nine-minute songs or the band playing classic rock at art spaces, but either way they are doing it their way. And it sounds great.
Buy the record Tuesday from Totally Gross National Product.