Scene Swap: Electric Swedes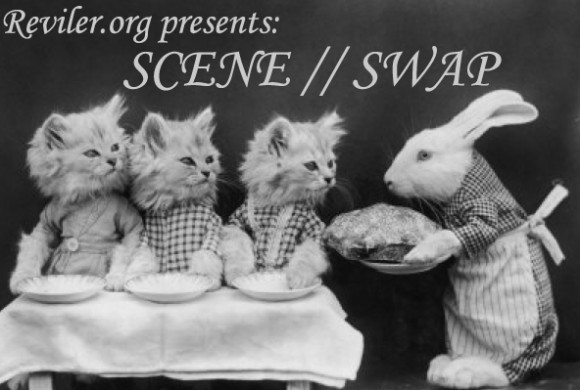 Scene Swap is an exciting new feature in which we partner with artists and fans across the country to exchange musical recommendations in order to shine the spotlight on those bands who haven't yet broken out beyond the confines of their own local scene.  In this installment electronic Swedish duo I Break Horses give us a few recommendations of what to listen to from their neck of the woods. I Break Horses will be performing at the Triple Rock Social Club on 4/26 (tix here).
The Field – Cupids Head
IBH: I love what Axel does…maybe not strictly a Stockholm artist any more as he lives in Berlin these days…but we were really pleased when he agreed to remix Faith for us.
Goat – Run To Your Mamma
IBH: Ok, not from Stockholm, but from a small village in Lapland (possibly!) but they're too good to ignore here.
Sand Circles –Motor City
IBH: We really wanted SandCircles to support us on the US tour…but unfortunately he couldn't make it…
Pretty secretive guy, nobody seems to know much about him!
Loney Dear – Loney Blues
The Knife – Full of Fire
IBH: I love the drums in this, they are crazy…I don't know how they came up with this rhythm…
Once again, I Break Horses will be performing at the Triple Rock Social Club in Minneapolis on 4/26.