Fall Show Roundup: Recommended Concerts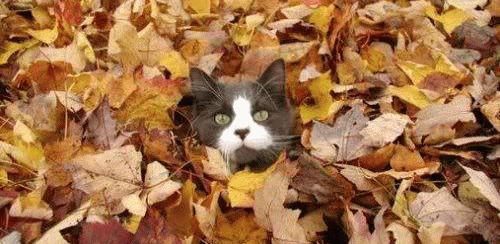 Fall is here! What that means is it is time to get ones show calendar in order. This particular Autumn we have a wealth of great shows coming through town from local as well as national/international bands. Here are just a few  that I recommend catching:
9/10: Rat Columns at the Seward Café
Rat Columns are a great jangle-pop act out of Melbourne Australia featuring members of (also awesome) Total Control. They'll be joined by the mysterious The Pen Test, an experimental/electronic ensemble out of Athens, GA.

9/11:  Steve Palmer "Unblinking Sun" Record Release show at the Acadia Café
Steve Palmer is an amazing American Primitive guitarist who has a terrific record, Unblinking Sun, coming out on this day via Dying For Bad Music. He'll be joined by a very talented cast of musicians including Kyle Forsburgh, Matt Helgeson, and Matt Sowell. And the Acadia has great beer!

9/13: The Blind Shake at the Turf Club
You don't need us to tell you how great the Blind Shake are. Plus Birthdays Suits (whom I had thought were broken up?) and Whatever Forever.

9/14: Papercuts at the 7th St. Entry
Papercuts make pretty, dream-pop rock that could move the stoniest of hearts. And West Coast psych duo Skygreen Leopards should be a draw as well – very curious to hear them for the first time.

9/17: Guerilla Toss at Shit Biscuit
I will cop to not knowing a thing about funk/punk weirdoes Guerilla Toss but I have heard great things! Plus they are performing with three bands I can definitely vouch for: Miami Dolphins, Larry Wish and his Guys, and Weakwick.

9/19: Old Familiar Chime Guitar Festival at the Turf Club
All you need to know about this is here (with the exception that Sir Richard Bishop will now be replaced by Bill Orcutt)
9/20: DEVOLUTION VOLUME 2 at Tinytown
OK, I am not sure where/what "Tinytown" is but Devo covers! Awesome!

9/22: Wand at the 7th St. Entry
Wand to me sounds like a hybrid made up of Ty Segall and Black Sabbath. You've got psych-garage weirdness alongside the occasional crushing guitar riff.  Their new record Ganglion Reef is real good and it is out now via Drag City imprint God?

9/24: Naomi Punk at the Hexagon
Disappointed you didn't get tickets to the sold-out Ty Segall gig across town? Don't be! The free show featuring these Washington post-punks the same night at the Hexagon should be just as awesome. Also featuring The Stevens (Australia), The Hollow Boys, and Animal Lover.

9/28: Il Sogno Del Marinaio at the Turf Club
This is Minutemen (and fIREHOSE, Dos)  legend Mike Watt with a couple of Italian guys making jazzy, breathy tunes together. Should be interesting, no?
10/3: Dick Diver at the Hexagon
Lots of Aussies visiting the Hex this Fall! These guys album Calendar Days from last year was one of my favorites. They have a split single coming soon on local label Soft Abuse.

10/4: Ana Tijoux at the Cedar Cultural Center
I have been waiting years for Chilean/French rapper Ana Tijoux to finally play a Twin Cities gig! She's real good.

10/8: Banks at First Avenue
Banks is an up-and-coming R&B singer with a new record coming out in just a few days. From what I have heard thus far she sounds super talented.

10/11: Afghan Whigs at First Avenue
You know who these guys are.

— Jon