Live Blog: Soundest 2016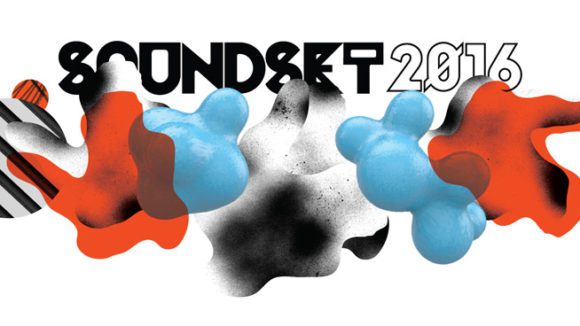 We're hanging out at Soundest 2016 today and are leaving our thoughts as they come to us. Look for photos from the event a bit later.
1:25 Biked up to end of Aesop Rock. Wish I had Biked faster.
1:35 mile long line to get in. Not sure why festivals are always surprised by crowds.
1:40 watching kids scramble to hide and/or drink what they can't bring in is hilarious. And makes me feel old.
1:50 Good, the welcome message from Prof is playing on loop again as we wait in line. I don't know how the security staff aren't going crazy
1:55 got in just in time to see the end of Anderson.paak. Sounded amazing on a warm sunny day. Euphoric soul funk and r and b. So good. Glad I caught a bit. One of my favorite LPs of the year.
2:10 News flash: Beer and food are expensive
2:12 there is a ferris wheel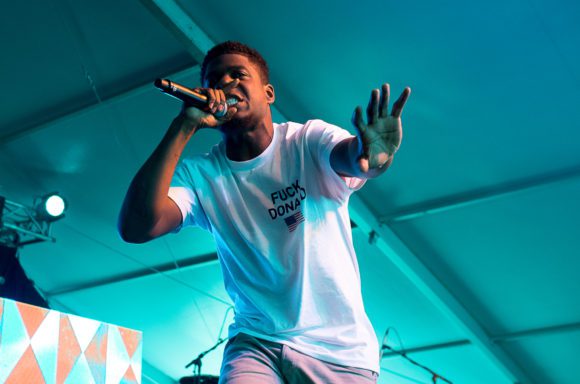 2:16 walked up to Mick Jenkins covering fuck the police by NWA. Gritty set to an totally full fifth element side stage
222: Doesn't matter where she is from, Lizzo is great. Super high energy set and she is owning the main stage.
2:25 most people would seem outside of the line to play Beyonce…but not Lizzo.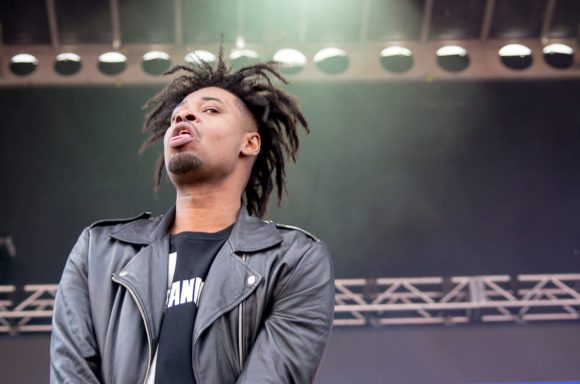 2:35 I'm pretty sure Danny Brown could turn a accountant convention into a party.
2:43 I Self Divine and Muja Messiah (aka 9th House) spitting the truth at 5th element stage. Wonder how many of the people with "Bud Light Party" buttons on are soaking this in.
2:54 women and men are using the same bathroon. I hate to break it to people freaking out about positive change, but nothing bad is happening. Just people using the bathoom. #change #notscary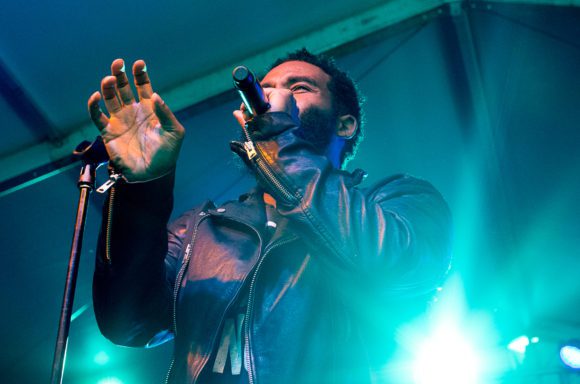 3:08 Pharoah Monch is a monster MC. So good.
3:24 why isn't Pharoah Monch on the main stage?
3:45 Goldlink was hitting it hard as I walked by, but I need water, so didn't get to hear much. Sounded good, though.
3:42: moment of honesty: I don't get Machine Gun Kelly. What is going on? Did the guy from Blink 182 start a rap group?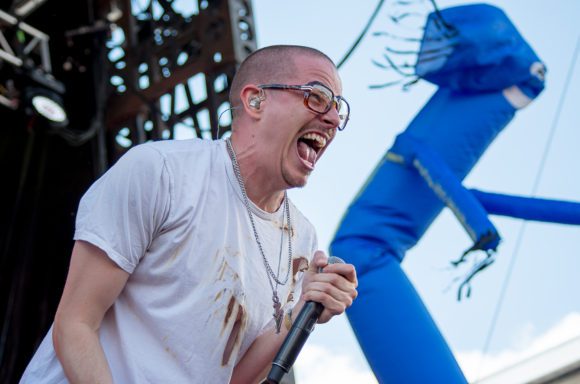 4:03 it is as beautiful of a day as one could create, i have a beer in hand, everything is good…and i still find nothing enjoyable about Prof. Guess it is official.
4:12 on a more positive note: beautiful crowd here. Different ages, races, etc, by all accounts having a great time..kudos to Rhymesayers for putting together such a great, well-run festival. Top notch.
4:32 Common!
4:39 "the people" and "the corner" remind us why Common is so great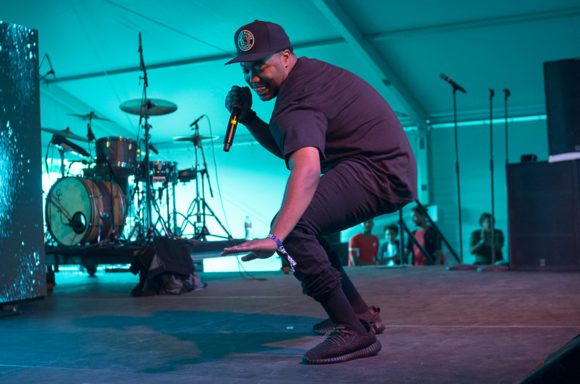 4:45 I didn't know Domo Genesis from ODD future, but his grimey raps seem to have drawn a huge crowd. Can't fully soak it in from the back, but sounds pretty good.
5:12 good sandwich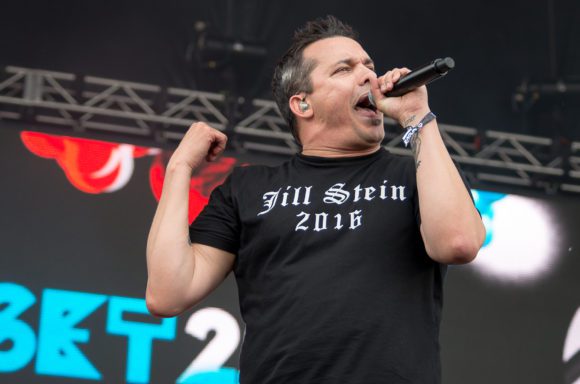 5:19 Atmosphere starting with "women with the tattooed hands" making me glad I stayed for at least one song.
5:22 my main goal at this point is to leave with no food or drink tickets I'm eating/drinking whatever equals the amount of tickets in my pocket. Also, only being able to buy tickets 10 at a time is a scam.
5:31 massive sing along to Post Malone. Sounds awesome. Reminds me of what Allan Kingdom et al are doing. Silky smooth rap / r&b
5:48 checking out Raury based solely on enthusiastic recommendation by random stranger earlier. Don't let me down, stranger.
5:50 : Raury has drums and guitar, and a revelationary spirit. Slightly edm vibes, but kids seem to like it. I'm too old for this.
5:55 just saw my first iPad selfie of the day. Check that one off the list.
5:57 the legendary Roots Crew starting their set playing the godfather of funk. Awesome.
6:02 the Roots never disappoint.
6:44 As the Roots dive into "Jungle Boogie," the woman next to me pops up from her phone and says "hey, I know this song!" Welcome to the show!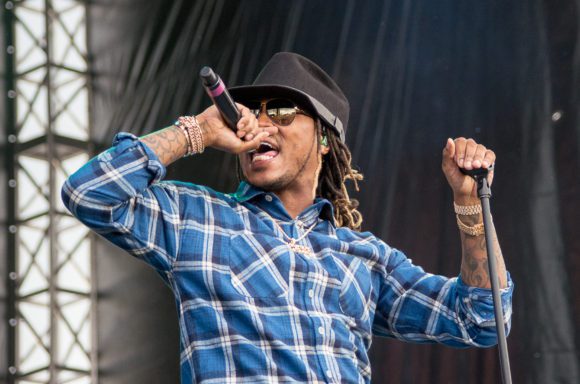 7:02 judging by people already rapping along, lots of people seem to be able to lay claim to being with Future from "day 1." I'd be lying if I said I was, but judging from the biggest crowd of the day, maybe I should have been.
7:16 Future is making sure all sides of the crows are turned up. Way to go right side.
7:22 Doomtree pulls in a solid crowd competing with Future.
7:27 Sunshower coming down as i walk between Doomtree and Future. Kinda cool.
7:57 Future, "they gonna run out of time before we run out of hits" as cannons of confetti for final song.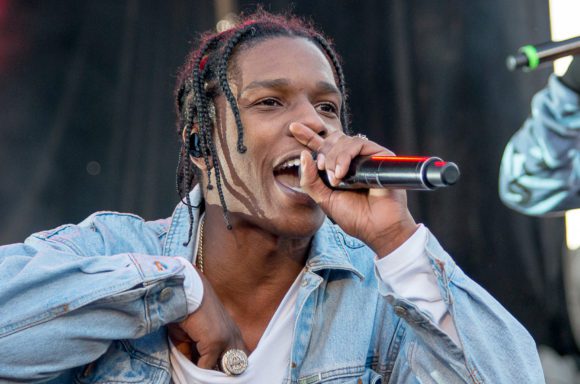 8:08 Does Clams Casino ever play with A$AP Rocky? That would be cool.
8:10 doesn't seem so. No one seems to care.
8:14 last i checked, A $AP Rocky was a blog rapper. He seems to have grown more popular. Like "giant crowd sing along" popular. Huh. I'm clearly out of touch.
Wrap-up: Great day. Seamless move to the fairgrounds. As is often the case at festivals, I enjoyed the mid-level acts and finding new artists over the jam-packed headliners. Soundset has found a great combination of new, old, classic and unknown hip hop, r/b and rap artists to make this a totally top-notch festival. Good times, and we'll see you next year. Check out a full photo set from the day below.
Also: Soundset 2016 Photo Gallery