Introducing: Ben Cook-Feltz / Album Release Show 11/22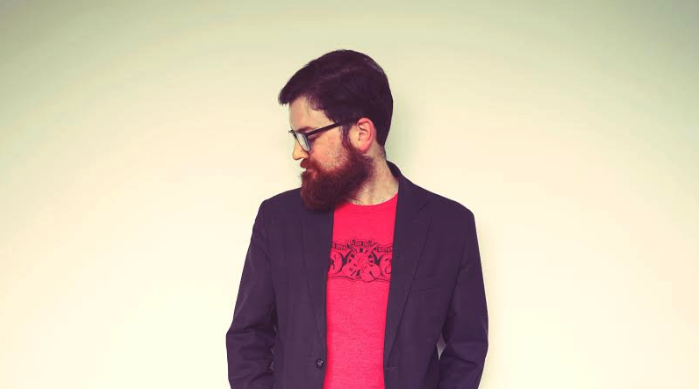 Full disclosure: Ben Cook-Feltz and I went to high school together in the same town in Iowa. While we didn't know each other very well, I have a distinct memory of him performing an original classical piano work in our school's talent show. It absolutely blew my mind that A. He wrote it himself and B. It seemed incredibly good in a complex and cryptic way that at the time I didn't feel equipped to understand.  
Over the years I haven't really followed Cook-Feltz's artistic work, despite our shared roots. In the blogosphere, I have  always kind of shied away from covering music by people I am acquainted with. Upon hearing that Cook-Feltz would be releasing a new cassette entitled The Iowa Years though I figured it was probably high time that changed. In fact it probably should have changed years ago given that Cook-Feltz has been performing in the Twin Cities now for nearly a decade and a half. 
Ben Cook-Feltz (or BCF) crafts pop music that's reminiscent of a certain slice of the sixties and seventies. Think Randy Newman's solo work, Paul McCartney, or even to an extent Elton John. It's smart songwriting set to catchy tunes that often sounds as if Cook Feltz and his backing band members are having a rollicking good time making it.
The thing that sets BCF's sound apart though is Cook Feltz's distinct tenor vocals which you could certainly compare to say, an Arlo Guthrie or a Ben Folds, but in reality fall in a register utterly unique to Cook Feltz himself.  It's an instantly recognizable sound in an age where that is increasingly rare.
You can check it out yourself below in a tune from BCF's last album, or take yourself to the Warming House on 11/22 where you can hear Cook-Feltz's work from his Iowa years (info here). He'll be performing with another notable local songwriter, Doug Collins. 
— Jon