Sister Species: "Cottonwood Trees"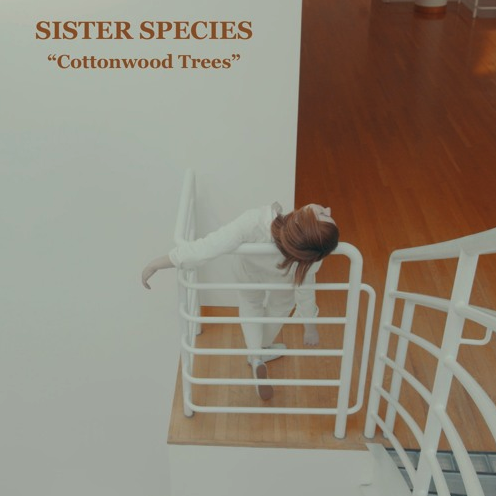 The second single off of Sister Species' forthcoming new Spring album dropped this week and in many ways it couldn't be more different from the first.  Where it's predecessor was poppy and upbeat, "Cottonwood Trees" finds the septet in a much more subdued, meditative state.
It's a good look for the band though! The drone-influenced sound combines many of the elements you know and love from their repertoire (in this case mainly brass, accordion, guitar, and Emily Kastrul's singing) and draws them out into a beautiful and chaotic sprawl of enveloping sound.
I'm ready to say that It's my favorite song I have heard from the band after only a handful of listens. It's that good. You can check it out for yourself (as well as the accompanying video) below and decide for yourself.
Stay tuned for news of their impending Spring release (which we're looking forward to almost as much as the warm weather).
— Jon