Funky Friday: Derya Yıldırım & Grup Şimşek Return with Another Batch of Anatolian Pysch-Funk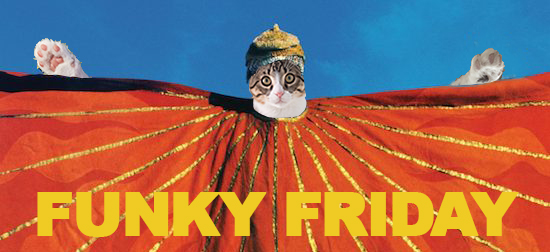 Funky Friday is a weekly(?) series where we highlight some music that is, well, funky. These posts won't just focus on funk as a genre, per se, but albums that have that *funky* feeling. What does that mean? Not sure, but as they say: "we'll know it when we see it." Enjoy some funky jams as we head into the weekend.
For our initial edition of Funky Friday, I really wanted to lean into the fact that these posts aren't just going to be narrowly defined by "funk" music as a genre. This maiden voyage brings you the lead single "Bal" off Derya Yildirim & Grup Simsek's forthcoming album DOST 2. The initial release from Derya and crew was called (you guessed it) DOST 1 and was a delicious slice of Anatolian pop and Turkish pysch-funk.
DOST 1 was one of my favorite releases of 2021, but it was a fairly subdued affair compared to "Bal," which has a slinky baseline and an incessant groove underneath Derya's dreamy, piercing vocals. I'm not sure if the rest of the LP will bring this level of head-nodding, spine-rattling grooves, but I'm confident either way it will be amazing and well worth your time.
Join me in pre-ordering the album from the band's Bandcamp page below to get it right when it is released Nov. 11th. If there ever was a band that we need to get to grace the stage of the Cedar Cultural Center, this is it. Make it happen, universe!