Song Premiere: Upright Forms "They Kept On Living" (Show Saturday!)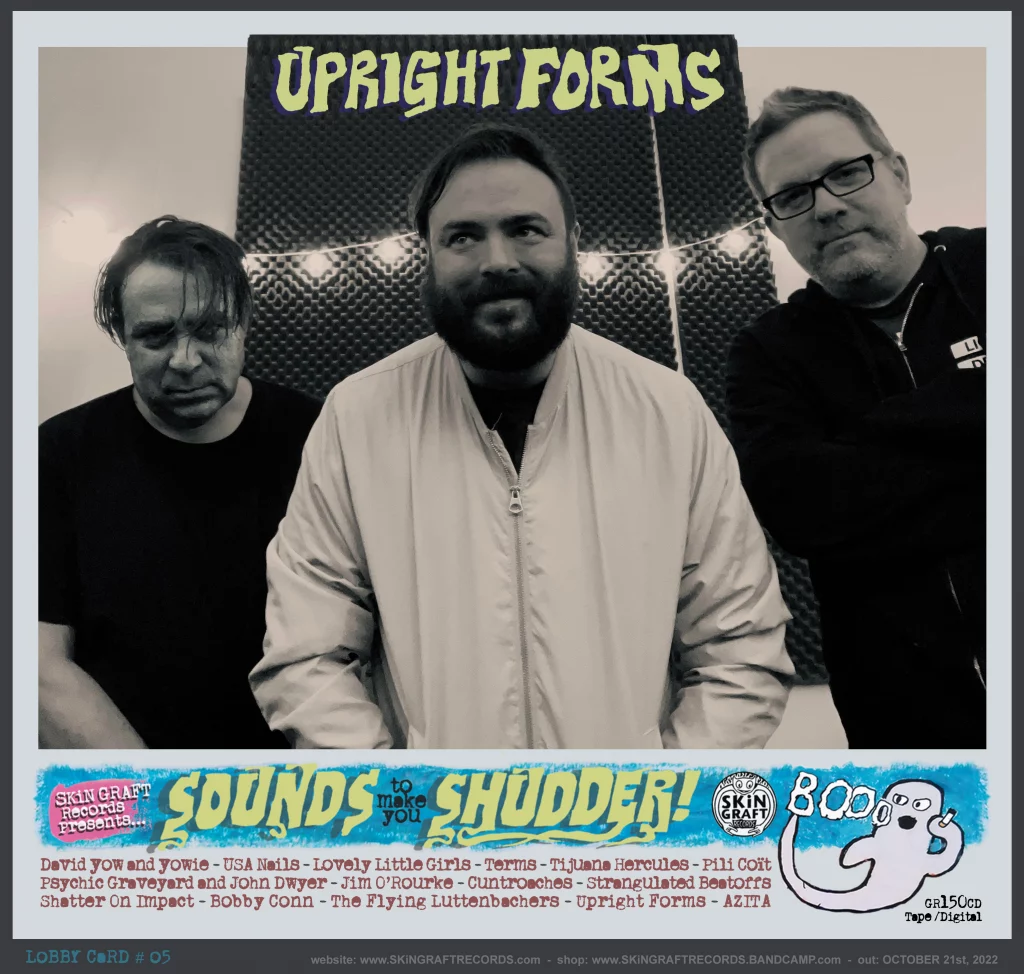 We're very happy to premiere a brand new track from a brand new band of scene veterans. Upright Forms has played around town a bit this year but we're here with their first piece of recorded music for an upcoming Skin Graft records compilation out this Friday. Upright Forms is guitarist/vocalist Nick Sakes (Sicbay, Dazzling Killmen, etc), bassist Noah Paster (Ripper, Blaha and way more than I can even remember) and drummer Shaun Westphal (Mise En Place). "They Kept On Living" won't sound totally out of place in the lineup of Sakes' former bands but that isn't to say there's a few great twists. Some great keyboard takes you out of the mathy verse straight into a great big rock chorus. There's plenty more in the almost 4 minute track but I'll let you check that out yourself.
Sounds To Make You Shudder is Skin Graft's 150th release and assembles an all star cast of the labels past and future: David Yow with Yowie (I see what you did there), The Flying Luttenbachers, USA Nails, Jim O'Rourke, Psychic Graveyard with John Dwyer and a whole lot more. The comp drops on Friday. You can pre-order (or normal order depending on when you read this) right here.

– Adam
Upright Forms play a release show at the White Squirrel in St. Paul on Saturday (10/22) with Vaz and 1055 (ex-Skoal Kodiak).
Writer / photographer / Reviler co-founder