Introducing: Ice Climber Are the Improv Drone Jam Band You Didn't Know You Needed | Catch Them Live TONIGHT For Final Night of Nov. Residency at White Squirrel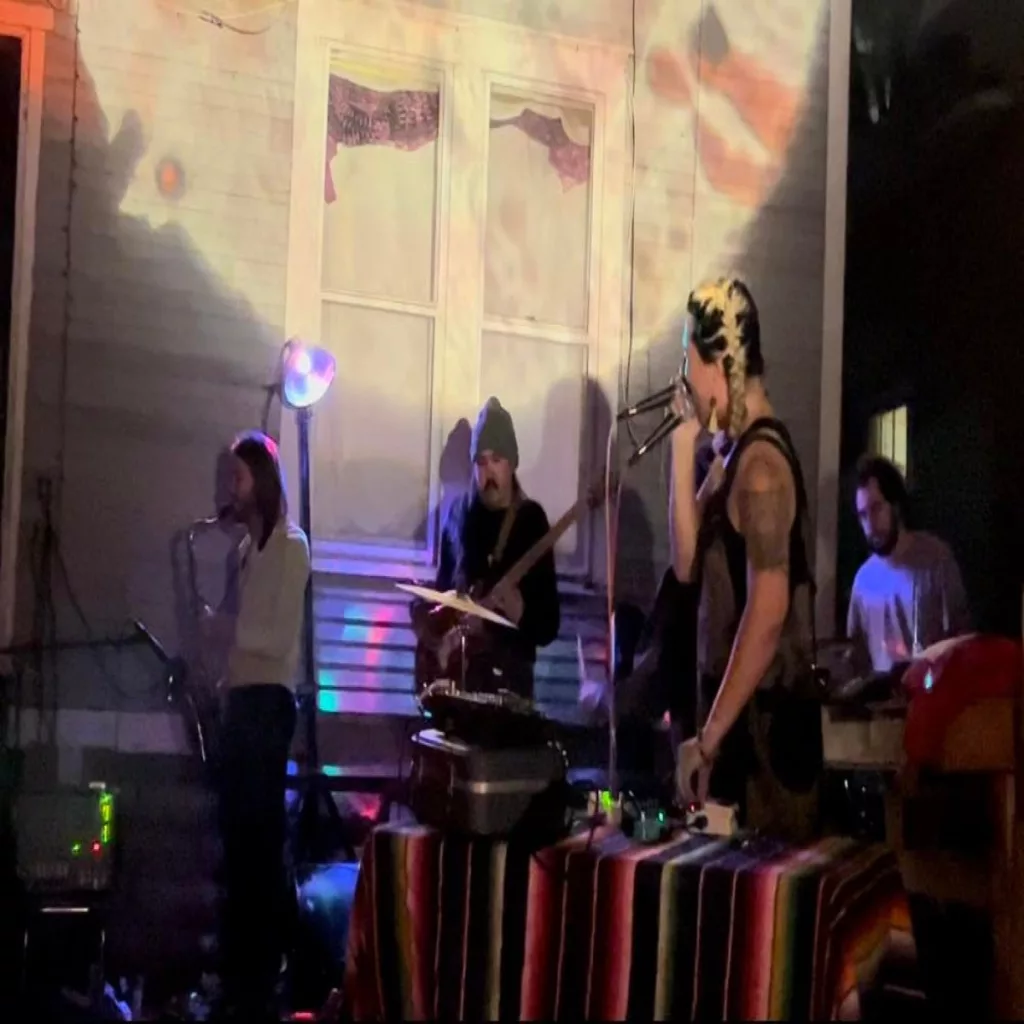 The headline to this piece may be slightly under selling Ice Climber, a band whose online content includes multiple live recordings from the last few months, as their sound seems to be much more flexible and pliant than just improve-drone. The group seems to lean into the controlled chaos of many bands deemed "collectives" in the past, with a cacophony of strings, shouts, noise, horns and other instruments venturing into the nooks and crannies of about 30 different musical genres.
The band have been doing a monthlong residency at White Squirrel in St. Paul, with the final show tonight (Tue, Nov. 29th) with fellow travelers opening the set, including Boy Dirt Car, The Real Chuck Norad and Reviler favorite American Cream.
You can listen to a live set from the band at White Squirrel this summer below and can follow the link to their bandcamp page for a handful of either full sets or fragments of some of their live shows to get a sense of the various sounds they conjure. More info on the show can be found HERE.