In Appreciation: Watch Videos from March Tiny Tuesdays Concert Series at Eagles Club #34 (April Show TONIGHT!)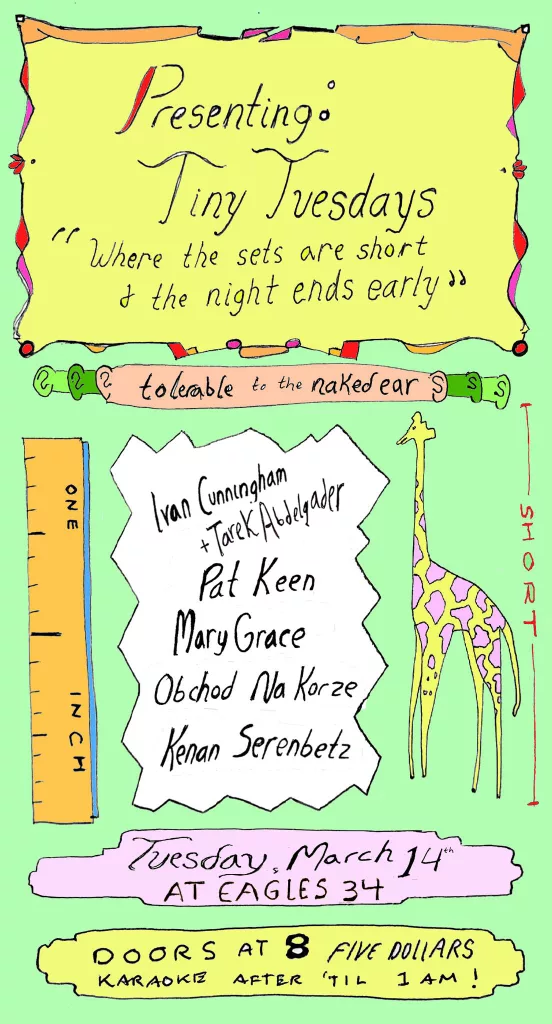 The premise of "Tiny Tuesdays" is simple: short sets of local music, held on Tuesdays at the Eagles Club in south Minneapolis, starting early and ending early. I'm gonna be honest that it was the last part that initially drew me to the event a few months back, but I've come to love the short, quirky sets. It's been a total grab bag of musical genres, from deeply serious jazz and ambient music to fun and goofy one-time projects. And even if one set isn't your jam, you know it will be over soon. The music is curated by Patrick Larkin, who you may know from the great Miami Dolphins, and so far hasn't missed. Watch videos from a few of the March sets below to get a sense of the outstanding diversity of the music.
Tiny Tuesday #4 is happening tonight (April 18th) once again at the Eagles Club #34. Find more info + RSVP for April's Tiny Tuesday HERE. It starts at 8, ends at 10 and only costs you $5.