We Went There: Surprise Chef & Akua Naru at the Marquis Theater (Denver)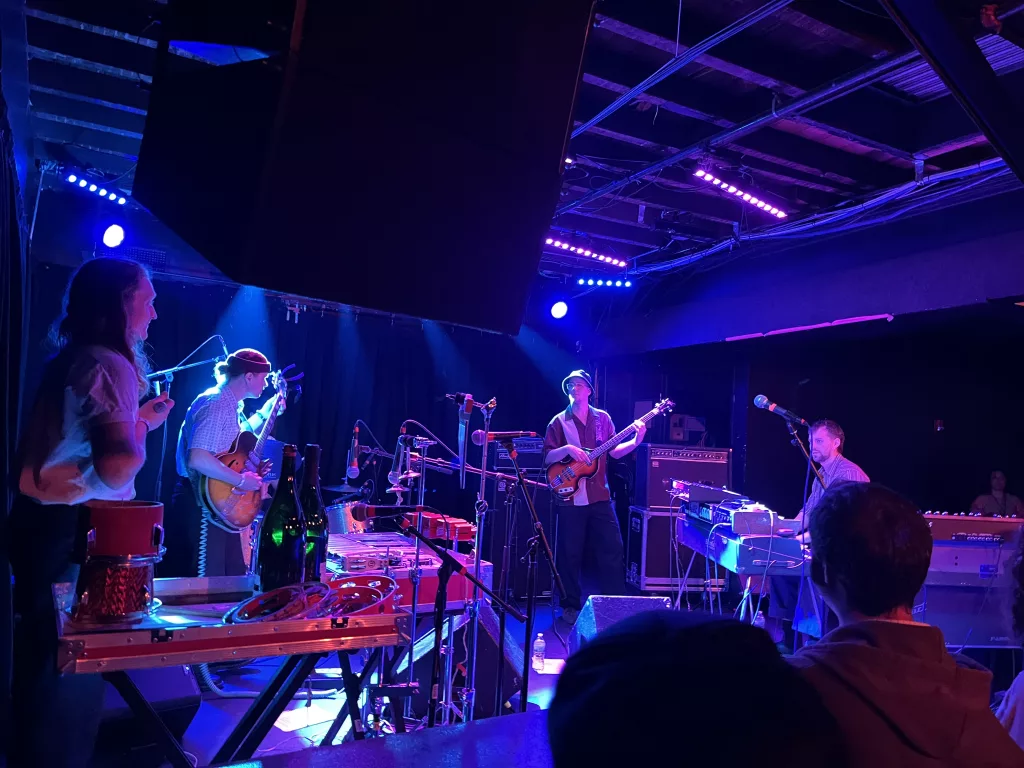 Friday night in Denver was, as the kids say, a vibe. Australian instrumental funk band brought their heady/soulful library music to the Marquis Theatre, showcasing their extended grooves, while also bringing along the amazing Akua Naru to open the set.
Starting the night was an artist I wasn't previously familiar with named Akua Naru, who the internet tells me is "a rapper from Connecticut, United States" who "has been particularly successful in Europe, where she has lived since 2008." I'm not sure if that's why I missed her, but I'm bummed I've gone all these years without knowing her work. A rapper/poet with a crack band laying down a lush blend of jazzy funk and soul, she sounded like if the Roots had Minneapolis artist MMYYKK on synths and strove to play only in Parisian jazz clubs. It was a commanding opening set that saw the growing crowd eating out of Naru's hands. If you get a chance to see her and her band, do it.
For such a critically beloved band, with a cult following, I was surprisingly worried that Surprise Chef would pale following such a powerful opening set (the conundrum of bringing awesome openers on tour!), but that concern was unfounded. The band played a 75 minute set, with a handful of breaks for some funny (and basketball heavy) banter by their guitar player, but otherwise they locked in for the packed room and kept the grooves rolling. They've proven to be consistent champions of making cinematic instrumental soul, a kind of backpack hip-hop beats meets library music that seems to strike a perfect note for many of us. The crowd was a mix of young hipsters and older dudes who made a beeline for the merch table to get those rare 7″s, but the whole place was shaking their tail feathers throughout the set. After seeing them in the last year at the 7th St Entry it was fun seeing another full house of fans soaking in a band whose rise came right at the start of COVID, so they have been delayed in becoming a touring juggernaut because of health and international travel restrictions. The five piece were tight and spirited, and proved again to me that their music is as much for sticky dance floors as it is for headphones.