A Sunny Day in Glasgow: Nitetime Rainbows EP Review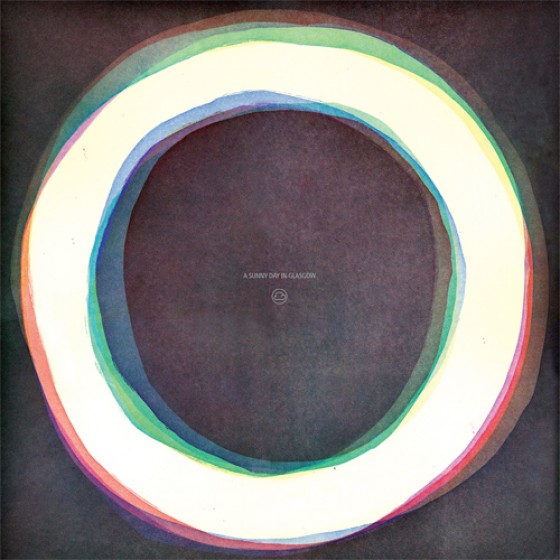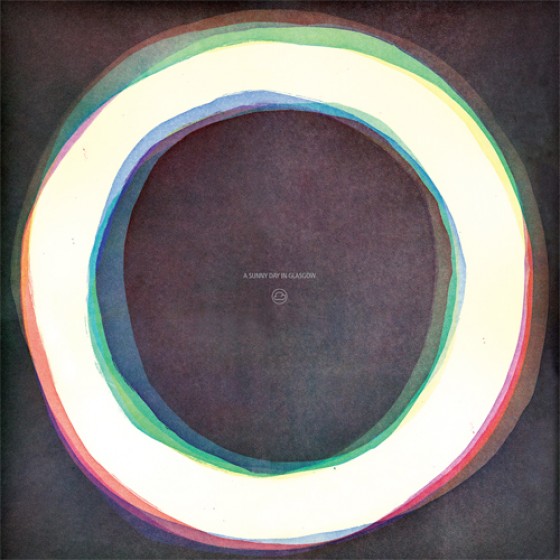 85/100
Two things seem to follow Philadelphia experimental band A Sunny Day in Glasgow around like a cloud: great music and bad luck.  Though the band has produced two extremely good LP's (including last year's Ashes Grammar), accidents, lost jobs, and lineup shuffles seem to keep them from ever really being able to purely concentrate on their music.  Somehow though, the hits just keep on coming – most recently in the group's new EP Nitetime Rainbows, a fantastic addition to the canon.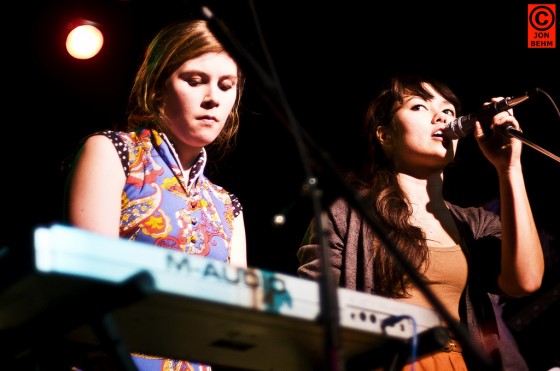 Nitetime consists of four new songs and three remixes by outside producers.  The sound is a continuation of the band's low-fi, blended pop aesthetic.  The music is intricately arranged with keyboards, droning guitars, krautrock beats, and delicate vocals weaving in and out of each other like so many strands of an intricately tangled web.  The vocal parts by Jen Goma and (St. Paul native!) Annie Fredrickson feature prominently in each track.  Though faded with distortion, each singer's simple soprano guides each song, always threatening to succumb to being sucked under by the instrumentation while somehow staying afloat in the chaos.  Even as complicated as each orchestration becomes, each piece is so minimal that it easily blends in with its counterparts.  The overall effect is similar to gazing on an impressionist painting – from far away it can appear uniform but only upon closer examination one can derive how such a complicated mess can produce something so beautiful.
I won't dwell on trying to describe each song since frankly I don't believe that each woven piece is meant to be unraveled.  Suffice to say "Daytime Rainbows" is a track that never made it to Ashes Grammar, needing more time for development, and the extra care shows in the intricate and upbeat arrangement.   "So Bloody, So Tight" is a great song with a name I can't really say without cringing.  The self titled track is remixed on the EP three times, and most impressively by Rough Trade labelmates The Buddy System, who chop and whirl the vocals into a beautiful blur that comes close to surpassing the original track in quality.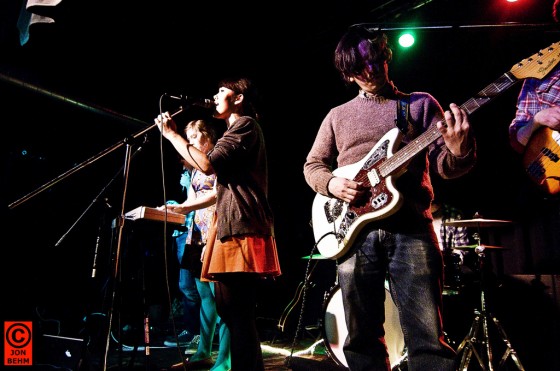 I can't help but to compare A Sunny Day in Glasgow to another co-ed experimental pop group, the Dirty Projectors.  With their current work, SDIG seem to be where Dave Longstreth and company found themselves a few years ago: creators of complicated, forward thinking music that is critically acclaimed but lacking in a wide audience.  And Nitetime Rainbows definitely isn't the work that will cross the young band over to mainstream success.  I believe though that it is only a matter of time – SDIG has the talent to create their own Bitte Orca – they just haven't quite yet captured it.  Regardless, at least for now they are keeping the music geeks happy.
— Jon Behm