Wavves: King of the Beach Review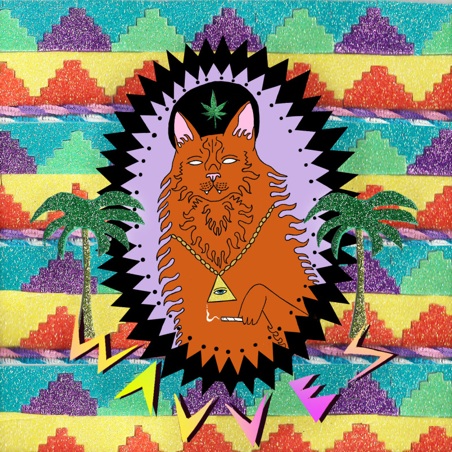 88/100
A cult of personality is something that can work positively or negatively. Unfortunately for Nathan Williams, his reputation that precedes his music is often one of him being a conceded prick. I am fairly certain that he was going for this persona at some point, but probably not to the extent that is has permeated. When you write surfer punk songs called "I'm So Bored," you aren't going to win any maturity points, but to turn people off enough that they hate your music "just because," well, that is counter productive. That is what makes the latest album from Wavves, the confident, buoyant and downright awesome album King of the Beach, so arresting. Haters beware, this is a pretty great record that you would be ill advise to dismiss without giving it a few spins.
Starting the album with the title track, you can tell instantly that Williams has tightened his sound. The guitars still move, but the vocals are higher in the mix and the whole process seems tighter. When he sings "You're never gonna stop me," it sounds less like a whiny adolescent and more like a impassioned statement from an artist making a stand. After his first two albums, a very public drugged out meltdown and the firing of his drummer (the only other member of his band), the wheels could have easily fallen off for Williams. His first move back towards focusing back on the music was enlisting Zach Hill and hitting the road. Two songs from between albums, the stellar "Mickey Mouse" (which made it onto King of the Beach) and the amazing "Cool Jumper" (which criminally did not), showed he was leaving the bullshit behind and writing the best songs of his career. The twelve songs on King of the Beach, spanning 36 exuberant minutes, are by far the most cohesive and engaging material Wavves have released. The new rhythm section (the bassist and drummer from the late Jay Reatard's band), sound powerful and add a layer of gravitas to the sound. With all of these pleasantries, these are still songs about beaches, girls and getting stoned, so don't be fooled into thinking Williams has totally grown up. There are even some curve balls on the album, like the jangly ballad "When Will You Come," which is the most delicate thing released yet from the band.
Ever since Wavves broke onto the scene, it has been clear that Williams has had a distinct knack for writing airtight pop songs wrapped in warm layers of fuzz. When he sings "To take on the world would be something," you get the sense that he is starting to understand that his talents can be used for better things than getting into fist fights with other bands. Luckily for us, Williams seems to have found that nice middle ground where he still unleashes his fuzzed out inner child, but King of the Beach shows that he doesn't need to let that get in the way of his great songs.
     -Josh