Katy Perry Opens Up About 'Religious Upbringing'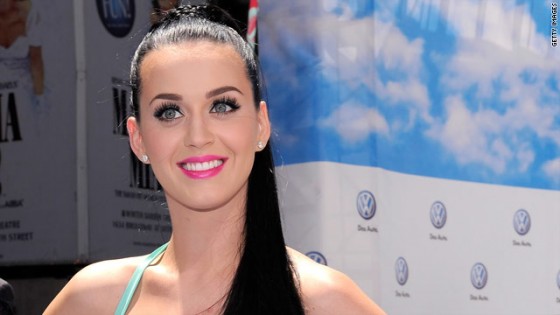 In today's completely non-essential but entertaining tidbit of Katy Perry news, the young "artist" apparently tells all about her family's religious background in an upcoming Rolling Stone interview.  My favorite Perry quotes:
 ""Speaking in tongues is as normal to me as 'Pass the salt..' It's a secret, direct prayer language to God."
and
""I wasn't able to say I was lucky because my mother would rather us say that we were blessed, and she also didn't like that lucky sounded like Lucifer." 
So, "Lucky" = Lucifer.  Posing (mostly) naked in a video, songs called "Ur So Gay" and collaborating with Snoop Dogg =  apparently cool in god's book.   Wouldn't it be awesome though if Perry "spoke in tongues" on one of her songs though?
Read the CNN exerpt here.