Interview: Liz Draper / Curated "November Mondays" Series In Nov At Icehouse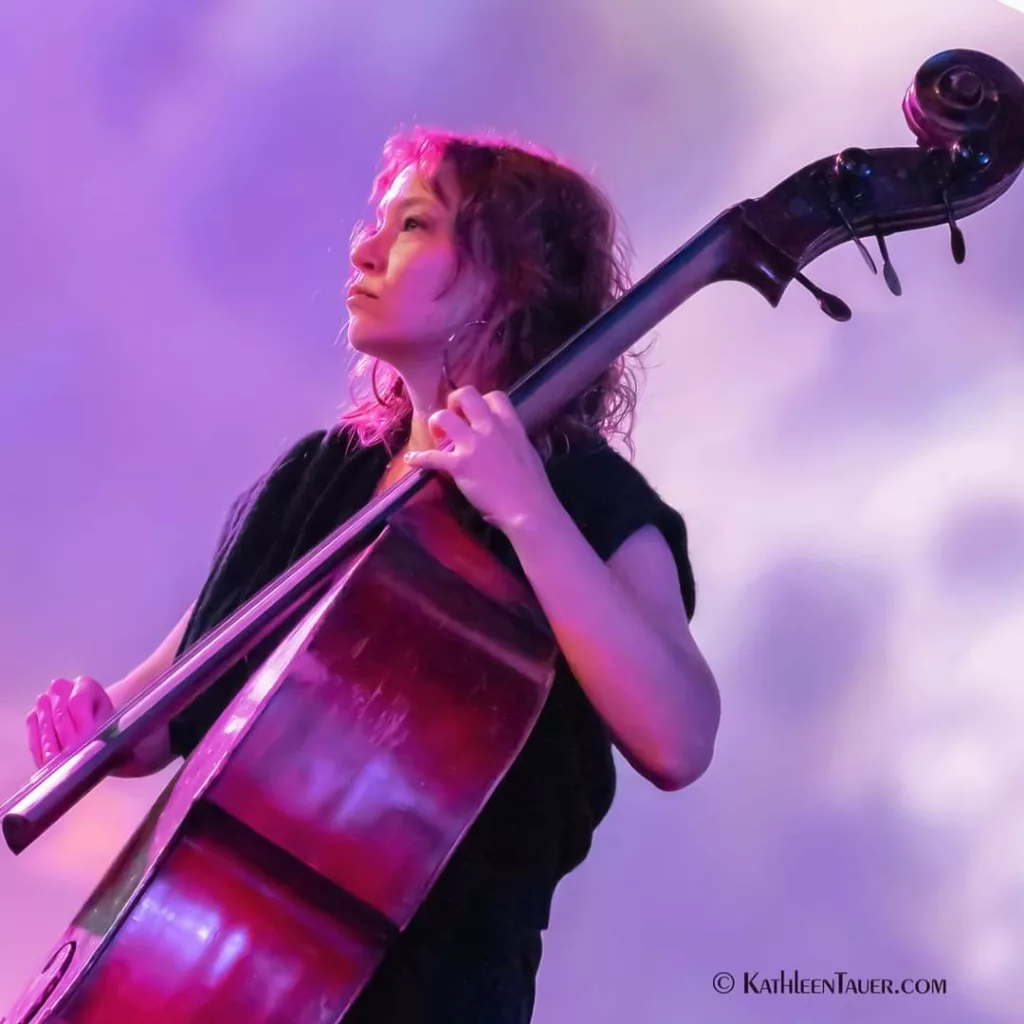 Liz Draper has been a key member of the local music scene for decades. She's been gigging since she's been in high school and her list of collaborators from over the years is long and star studded (she was most recently Low's bassist for example). Draper is s a 2021 American Composers Forum awardee for her solo work, she performs as part of portal iii (her trio with Charlie Parr and Chris Gray), and she's currently on tour with 2 time Grammy nominated songwriter Iris Dement. As if that didn't keep her busy enough she was gracious enough to spend some time answering our questions as well as giving us more detail on her upcoming curated residency at Icehouse next month.
——
RV: Let's start off with a little about you – you've been working as an artist in the TC for many years. Are you originally from around here? What kind of artistic journey brought you to where you are now?
LD: I was born near down in Fairmont, MN, moved to Mankato in 8th grade, then got restless. I was extremely obsessed with the upright bass once high school hit. I outgrew the opportunities in the area and ended up auditioning, and getting into Interlochen Arts Academy, a boarding school over in Michigan. I went there for a year, then transferred to the "Arts High" (Perpich Center for Arts Education) in Golden Valley where I graduated in 2000 with a focus on upright bass. While I was at Perpich, I was taking classical bass lessons with Chris Brown, the principal bassist of the St. Paul Chamber Orchestra. I continued my studies with him at the U of MN where I graduated with a degree in classical bass performance. 
All the while I was in high school I was taking in, and gigging in, the Minneapolis music scene. I was really lucky because my father had a regular jazz gig at an Italian restaurant called "Cafe Camarda" in Mankato. My dad had a rotating cast of awesome bassists from Minneapolis come down to play like Jeff Bailey, Adam Linz and Chris Bates. I would skateboard down to listen and take in all I could. When I was 14 or 15 my Dad needed someone to cover bass and asked if I would play the gig. It was like "you have 4 days to learn the changes to Giant Steps…"  By the time I was at Perpich in high school, I already had a nice in with the Minneapolis scene. I cut my teeth subbing on all the gigs nobody else wanted. I'd sneak down into the old Clown Lounge Monday nights as an underage kid to catch Fat Kid Wednesdays or whatever else J.T. had concocted. I wasn't there to drink. I was there to hear the music. I loved it. It was such a visceral period in Minnesota music. I hope every generation feels the same excitement about whatever is artistically happening during their teens and early 20s.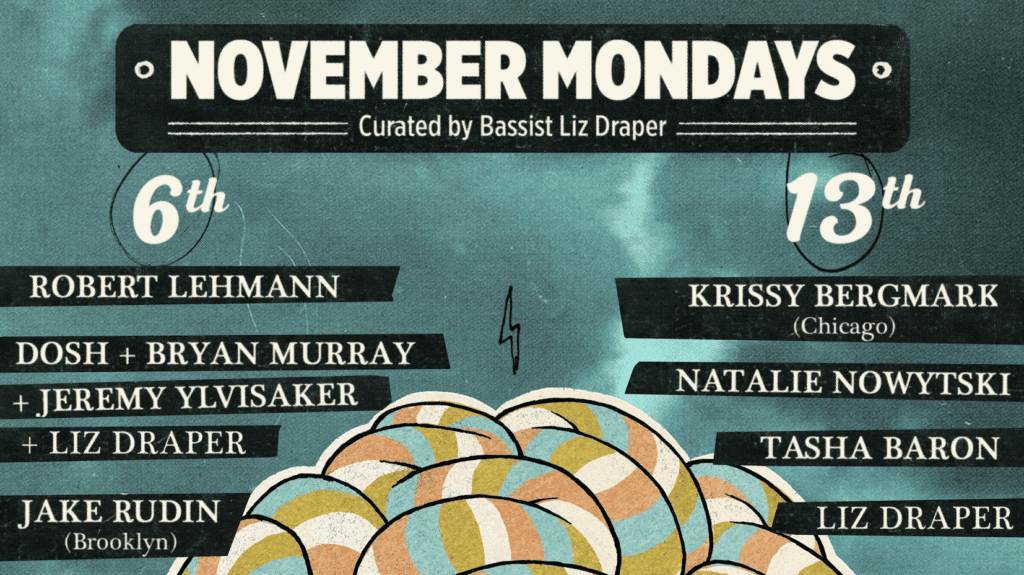 RV: Over the years you have worked with a veritable who's who of talented local artists – any collaborations or individual work you are particularly proud of? What would go right at the top of your musical CV thus far?
LD: Minnesota is filled with amazing musical talent. I've been lucky to have gotten to travel to a lot of places in this world. What we have is truly unique. I don't believe it's just a case of me thinking "my home turf is better than others'." I feel very fortunate to get to play with fellow southern MN bred, Smithsonian Recording Artist Charlie Parr (and co-produce some of his albums as well as call him a friend!). Touring with the Okee Dokee Brothers right after they won their Grammy was pretty amazing. I'm currently in a hotel room in Dublin on tour with 2 time Grammy-Nominated Iris Dement who I believe is one of the greatest song writers. Period. I dunno. Life so far has been pretty great. It's not really about the size or notoriety of the venue or artist- although getting to play Preservation Hall and sharing a tour bus with one of my heroes Ani DiFranco as her tour support with Pieta Brown were definitely bucket list…!!
I get a lot of deep satisfaction playing outside- busking, under bridges, in tunnels, on the "Ivan Doer'd"- a dumpy pontoon I converted with the help of Rick Esser from the Mankato Makerspace, into a floating stage and living quarters. Duluth based fiddle and banjoists Kyle Orla and Clancy Ward and I floated down the Mississippi the summer of 2020 playing pop-up socially distanced performances. We called it "Pontour 2020." We're lucky we didn't drown and neither did our instruments. All the tip money we collected went to the NAACP Legal Defense Fund.
The experience making music with Low and spending time with Alan and Mimi is definitely on the top of my list. I cherish that time and creative growth immensely. Some of the largest audiences I've gotten to play for was when touring with them.
RV: Speaking Mimi (and her tragic passing recently) do you have any plans to continue to collaborate with Alan Sparhawk in any respect?
LD: A few weeks ago, my project portal iii (a somewhat psychedelic drone trio project with Charlie Parr on guitar and drummer Chris Gray) had a show at the Turf Club. We invited Alan to sit in with us for the set. It was tremendous. It was cathartic. It was the first time he and I had actually made music together since Mim passed. The four of us are now scheming a recording project this winter. portal iii will be one of the acts performing next month for my Icehouse series. I invited Alan, but he'll be abroad much of November. I still haven't been able to bring myself to listen to any Low recordings. I just tear up. I was at an event last summer and the DJ put on "Plastic Cup" (by Low)- I had to leave for a bit. I know when the time is right, it will be amazing to soak in those songs, maybe even play along with them, but for now it's just too sacred and too raw.
RV: Tell us a bit more about the series you have lined up at Icehouse next month – who will be performing?
Mondays in November are going to be littttt! I am so ecstatic to have the opportunity to present incredible musicians from all around the U.S. to perform in a variety of ensembles throughout the month. Musicians include heavy hitters Dosh, portal iii (trio with Charlie Parr), Jeremy Ylvisaker (probably the greatest, most innovative guitarist Minneapolis has bred since Prince), Cellists Jacqueline Ultan and Michelle Kinney, Ukrainian vocalist Natalie Nowytski, Tabla maestra Krissy Bergmark of Chicago, and the world renowned shape-note vocalist Tim Eriksen of Amherst, MASS. 
There are too many musicians involved to give a proper description for everyone, but the month also includes Carlisle Evans Peck, Chama Devora (my duo with Crystal Myslajek), Chris Hepola, Bryan Murray, Brooklyn psych flutist Jake Rudin, Tasha Baron and Robert Lehmann. Every artist invited to perform is a well respected improviser and composer in their own right.
RV: Will it be all improvisational pieces? It's on Icehouse's Monday Jazz night but looking at the lineup it seems like a wider range than (at least what most might typically consider) "Jazz"?
LD: I can't promise folks will walk away thinking what they heard was "jazz" but I'm sooo over trying to know what "jazz" is. We live in a big world with every sound of music a click away. Every set will incorporate improvisation. November Mondays include musicians who are experts at various traditional folk musics from around the globe, bebop sax, chamber strings, minimalist funk, psych-folk…. With visual accompaniment by Altruit, each weekly collaboration promises to be a unique, engaging, immersive experience. 
——
Monday Nights in November starts on 11/6 with performances by Robert Lehmann, Dosh+ Bryan Murray+ Jeremy Ylvisaker +Liz Draper, as well as Jake Rudin (Brooklyn)
Find info/tickets as well as more detail on ALL the artists performing here.