Nicole Atkins: Vultures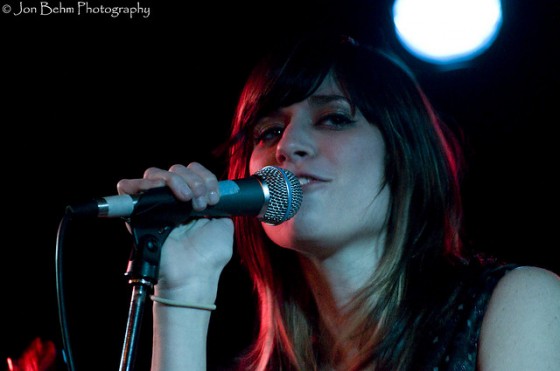 Though I didn't find Nicole Atkins' debut Neptune City a hugely memorable listen (or her recent album of cover songs for that matter), her 2008 performance at the 7th St. Entry was an still absolutely thrilling performance, and I think, the indicator of a great deal of potential for the young singer/songwriter.  I hope that more of the climactic energy she performs with ends up on her new record Mondo Amore, which will be due out on 1/25 (Razor & Tie).  The first single, "Vultures" seems like a pretty good start.  It's a bluesy slow burner that finds Atkins building from throaty whispers to outright yells that punctuate her dark, melancholy imagery. 
Mondo Amore was (apparently?) recorded without the backing of Atkins' former band The Sea, but does actually feature Akron duo Black Keys on some of the tracks.  Atkins will also be touring the West Coast with the Keys this Winter, but will hopefully also return to our fair cities sometime soon.
     — Jon Behm
Nicole Atkins – Vultures (email required)
Nicole Atkins:          Myspace
.