Food Pyramid: I Review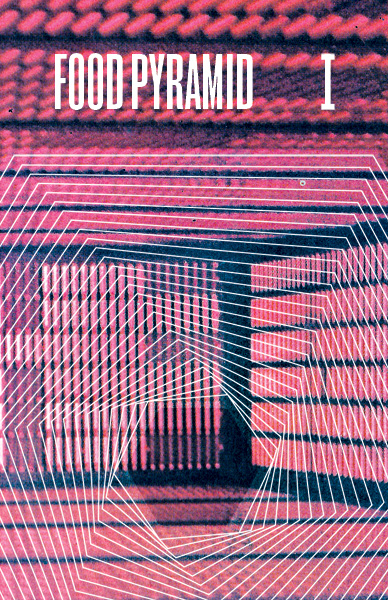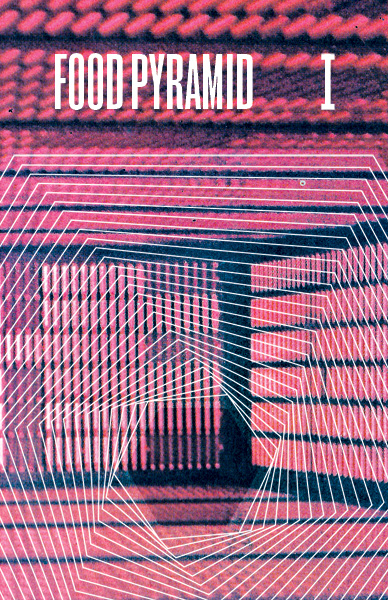 87/100
When the first song on your debut LP is a 18 minute, electro-kraut, mainly instrumental jam, you get a good sense of the bands scope and ambition. Food Pyramid clearly isn't aiming for commercial pop success here, but are a band that have endless ambition and clearly aren't afraid to take chances. The local three piece (synth, synth, drums) have recently released their debut tape, titled I, on the always great Moon Glyph record label and have quickly proven themselves one of the most exciting new local bands in the Twin Cities.
The songs on I all boil down to noise based synth jams, but each of the six tracks has a unique style. Some songs are slightly more dancy (the choppy funk of "Souside Blacktop Beat" ), with others fitting more comfortably in the drawn out, spacy ambiance genre (like the dreamy "Lesbian Seagull"). "Nighttime Endless 1938" and "Speedboat Exit Miami Sunset" circle around haunted synth lines and provide the dark backbone to the album."Das Tier? Die Autobahn? Die Bruneen?" increases the pulse a few steps, but it is the previous mentioned 18 minute epic "The Sundance Kid" that serves as the highlight of the tape. The song, which features an insatiable groove, is highlighted by funky synths and smooth rock sax solos, and is the song that best represents the great talent this young band possesses.
I, the first in what is said to be three planned releases by the band, is a pretty damn bold statement by this new band. The songs are as wild eyed as they are technical, as bold as they are visceral. Soaking in their excellent debut album makes me only more excited to hear what this great band, on the areas hottest label, have produced on their first record.
Food Pyramid-Sundance Kid (excerpt)
-Josh