Reading Rainbow: Prism Eyes Review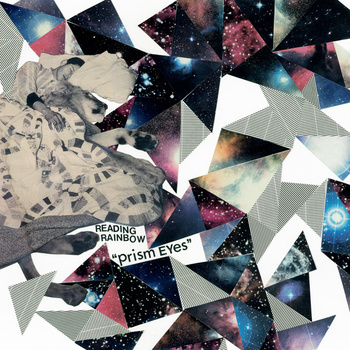 86/100
Reading Rainbow won't win any awards for creating a wholly original sound, but I don't think that was their goal. In lieu of creating some mind bending new genre, Reading Rainbow's sophomore record Prism Eyes is a fun, straightforward take on female fronted fuzzed out pop, the kind of Phil Spector meets Jesus and Mary Chain sound that has seen a renaissance lately. Like the other groups leading the way in this genre (The Bitters, Vivian Girls, Dum Dum Girls, The Mayfair Set), Reading Rainbow are lean and noisy, not attaching any moving parts that aren't entirely necessary, leaving just hooks and fuzz over the albums 12 cuts.
There is little doubt what you are getting within seconds of album opener "Wasting Time." The guitars buzz saw and the drums stutter and push the track, which features the serene and withdrawn vocal of Sarah Everton. Like local duo Red Pens, Reading Rainbow never seem handcuffed by the fact that there are only two of them, sounding lush and commanding with just drums, guitar and vocals making a beautiful wall of sound. They run the gamut of fuzz pop, soulful lo-fi and lush 60's pop during the course of the 41 minute album. 
I guess I haven't reached my tipping point of too much girl group fuzz pop yet, because Prism Eyes is finding a way into my musical rotation, even though the reference points are ones that have been touched upon countless times in the last few years. The songs on Prism Eyes are smart, adventorous, and feel both well worn and new. In the mind frame of "why reinvent the wheel," Prism Eyes goes to show that a band with strong chops and an ear for melodies doesn't need tons of tricks up their sleeves to create a really strong record.  I'm not sure how long this genre will be as prolific as it has been, but it means more records like Prism Eyes, I am all for it.
     -Josh