Concert Review: S. Carey At The Varsity Theater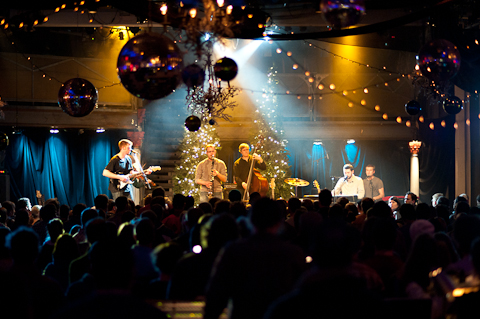 Otherwise known for providing the fluid pulsing heartbeat of drum beats to Bon Iver's indie folk success, Sean Carey undoubtedly had enormous shoes to fill with the announcement of his solo career hitting the ground in the fall of 2010. I'd have a difficult time imagining he didn't know it, either; after experiencing firsthand Justin Vernon's seemingly overnight victory with infusing his honesty and loss into an emotionally bleeding record, Carey's keen interest in recording his own music began experimentally. Thoroughly inspired by the brilliance of composition in Bon Iver's work, Carey spent time off-tour as early as 2008 messing with material between touring dates. With the help of a trained ear via a performance degree in classical percussion from Eau Claire and a community of talented musicians by his side, Carey accidentally compiled enough audio over time to turn his intrigue into something tangible. With All We Grow as the product of his musical curiosity, I was thrilled to see Carey's deliberate dissection of sound performed live at The Varsity for an attentive, still, and meditative hour purely reflective of the recording on a whole.
 By the mere understanding of Carey's historical ties with Justin Vernon's career, it's tough not to draw similarities in the feelings evoked by both For Emma and All We Grow's hauntingly blended and yet estranged sounds.  At the same time, there's something deliberate and intelligent about S. Carey's work that takes a perpendicular stride away from the enchanting gloom emphasized in Vernon's lyrics. What Carey does to evoke a similarly ethereal atmosphere in and around the notes flirting with his melodies require his precise attention to complex and well planned instrumentation, a point further proven to me after seeing the group live. The rose petal-thin skeletons of songs I'd heard recorded that previously felt washed out or fading in forward direction were fleshed out in person on stage, dismissing my lingering doubts of their weight. Ultimately, it's quite impressive to see Carey focusing less on lyrical seduction to win him listeners than on an immersion into the layers of a sound he's crafted so beautifully. Sure, there are tracks like "Mothers" and "Action" that struggle with finding heart in their clumsy unfurling. But the ground he gains with "Move," "In the Dirt," and "Broken" almost make up for this awkwardness – it proves Carey's equal confusion and excitement over what he's capable of creating and, with time, taming to perfection.
 Throughout such a performance of gorgeous calm and warm sentiment, Carey's fellows held arresting stage presence lulled by their attachment to each respective instrument, be it bass, guitar, viola, clarinet, piano or drums. Carey led the charade with admirable focus through a quiet shuffle of the entire album. "For lack of a vast array of songs," the performance was softly put to rest with an encore of The Notwist's "Consequence." While admittedly a more sensational favorite of mine already, it was additionally inspiring to witness the group tackle a less familiar piece and still find a way to crawl into the sound and claim it as their own. Performed in contrast to the rest of the show, this track took on a haunting echo in its lack of instrumentation. You could tell the song was orchestrated as such deliberately with the intent of infusing it with minimalism to give it new life. The audience was left to feel wrapped up in this introspective transition as the band bid a kind farewell to their mesmerized audience, standing still under the valentine lights of the Varsity Theater.
Ultimately, the addition of S. Carey's talent to the indie folk realm of music starts the year off on a high note.  All We Grow is a deeply affecting indie record with a twist – it's brighter. It exists as a more hopeful production than expected from a musician who found their footing as a core member of Bon Iver. Just like the title of the album, All We Grow represents a thoughtful reflection in S. Carey's start here – his maturation into a pensive and ruminating career as an affecting musician with bold potential.
     — Lindsay Schwartz (Radio K)
     — Photos By Meredith Westin in partnership with the TC Daily Planet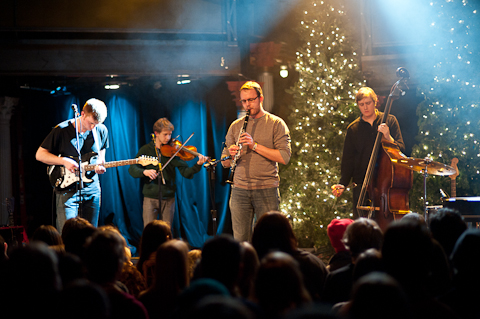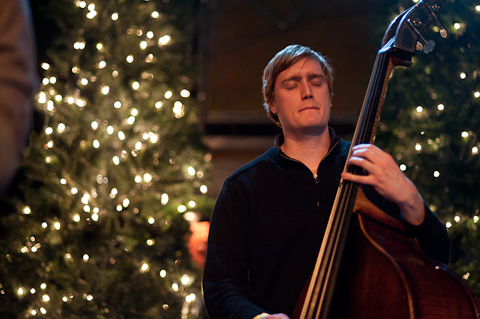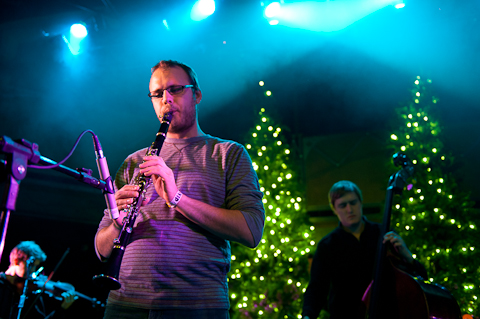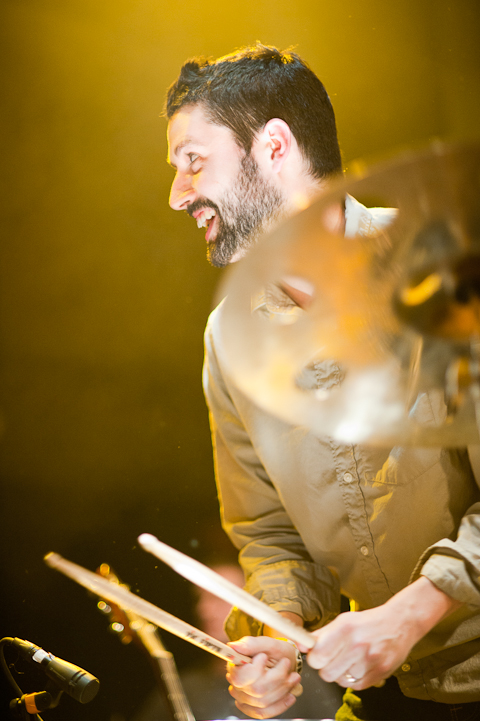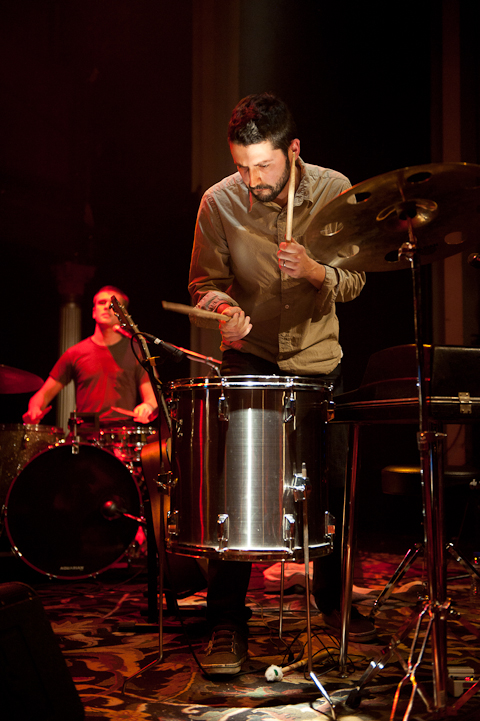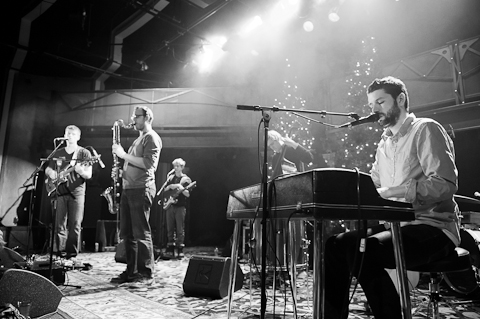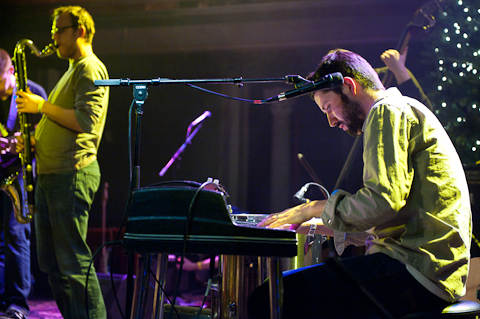 S. Carey:          Site
.