Fancy Mike: Madison Square Gardner Review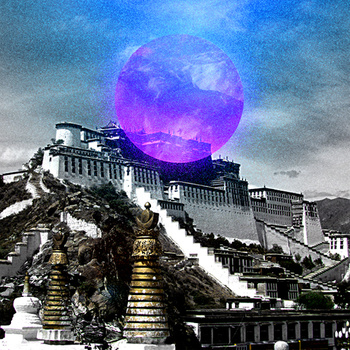 You fall pretty quickly into the sublime grooves of Madison Square Gardner, the new album from local producer Fancy Mike.  The hypnotic, deep bass lines and synth flourishes sound like an ambien laced rave, dark and all encompassing.  The album is a confident and calculated stab at Daft Punk esqe areana jams, creating an album that could soundtrack your next zonked out party or could be the cosmic tour guide to a headphone voyage.
The feeling ranges from the Daft Punk funk of "Lazer Opera" to Dilla/Madlib esqe soul sampling of "Mickey Mouse." Moods range from smooth and tranquil on "Cartoon Pornography" to the sinister beats of album closers "Madison Square Gardner" and "Three Mountains."  "Ivy League Smack" sounds like someone rattling chains underwater, with a thundering bass line joining the party about a minute in.  The whole album feels like a sonic journey through the last 25 years of beat making, with Fancy Mike showing his talents in the various forms of house, dub, hip-hop and even some spaced out pop.
No genre has benefited as much by advancing technology as the styles represented on Madison Square Gardner.  The production on the album is crisp and the ideas are all over the map (in a good way), utilizing technology that simply wasn't available to everyone 15 year ago.  While new technology certainly opens doors, the material on Madison Square Gardner shows a talented young artist making the most of his tools exquisitely on this supremly entertaining record.
Listen to and Buy Madison Square Gardner at his Bandcamp Page.
-Josh