Peelander Z To Return To Turf Club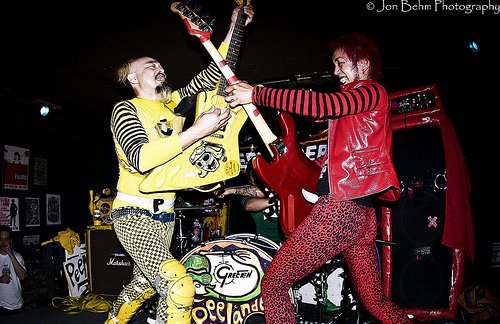 In what has quickly become one of my favorite annual traditions, Japanese power punk trio Peelander Z will once again be performing at the Turf Club.  This Spring's show is scheduled for April 15th and promises to be one of the most fun live music events of the year.  If you have yet to experience the insanity that is the live Peelander show, I highly recommend you check this out.  Take a look at Radio K's in-studio video to warm yourself up to the madness.
     — Jon Behm
Peelander Z:          Site
.