Wet Hair: Interview/Show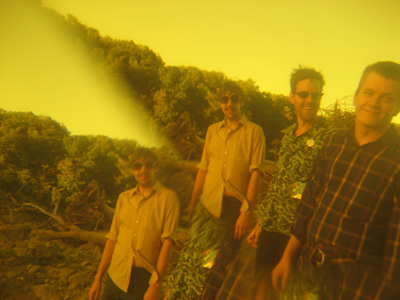 Iowa City experimental band Wet Hair will be visiting our fair cities this coming Friday (4/8) to play a show at "Club Med."  To honor the occasion we would love to direct your attention to a recent interview the band did with KMSU's "Free Form Freakout" radio show/podcast.  The podcast features a great tune from the band's last LP as well as their newest single "Echo Lady" (from their forthcoming Vogue Spirit release on DeStijl), not to mention several assorted Night People tracks.  It also features an interview with Wet Hair frontman/Night People founder (and former Raccoo oo oon member) Shawn Reed.  Among other things the interview has hipped me to Reed and co's roots in Cedar Falls, Iowa, my own hometown.  Iowa solidarity, my brothers.   
Definitely check out this show – should be a great one!
     — Jon Behm
Wet Hair:          Site
.