Mikal Cronin: Mikal Cronin Review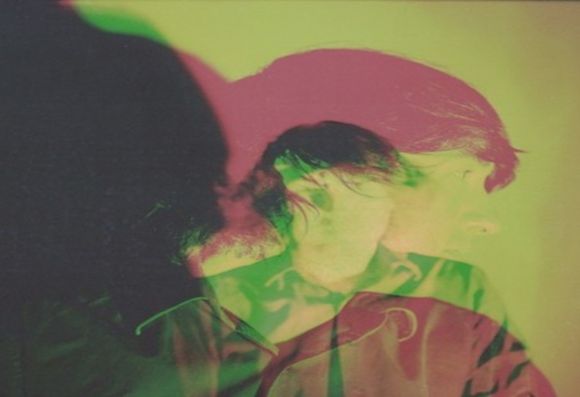 Many people (ok, just music nerds) get caught up in the narcissism of small differences that fall between garage rock, garage pop, power pop, pop, pysch rock, punk, etc, etc,etc. Luckily, Mikal Cronin, who plays with Ty Segall and has previously worked with his band The Moonhearts, doesn't seem to have any desire for title or genre, instead combining a wide spectrum of sounds on his new, self titled debut LP.
Like his bandmate Segall (and other San Fran contemporaires), Cronin lies closest to vintage garage-pysch, but wanders to some pretty diverse areas over the course of his 10 song, 34 minute debut. Tracks range from the fuzzed out fury of "Green and Blue" and "Gone" to the soft organ drone of "Slow Down" and the woozy haze of "Hold on Me." Things are softer (rd: less fuzz and more acoustic) on tracks like "Again and Again" and test out the late 60's pysch pop sounds on "Situation." The whole variety of the record seem to occur over the five eclectic minutes of "The Way Things Go," which has somber piano leads, some fuzz and a little but of raucous, all spread out over one song. The real highlights of the record come right away in the form of the opening two songs "Is It Alright" and "Apathy." We already wrote about the amazing "Apathy," which is going to be on my top 10 songs of the year, and while "Is It Alright" isn't quite as good, it still is another stellar song from this young artist. Featuring a "classic" pop sound that could have been on a lost Dennis Wilson album if he worked with Marc Bolan writing songs for the Kinks, and it melts down into a wild flute (yes, flute) solo at the end. It is a mish mash song that in hands not as talented as Conin's would be a major nightmare, but his deft handling of it serves right away to give the listener the impression that this is going to be a great record. Then "Apathy" comes on and you instantly realize how right you were.
Cronin gets a boost in my book from orbiting in the Ty Segall universe, but Mikal Cronin is a record that easily stands on its own two feet. There is enough fuzz to get the critic, while the melodies are strong and the songs are interesting and diverse, really roping in the listener. You don't have to boil it down to pysch, folk, garage, power pop or anything like that (although we will…) to recognize that this is a great album and another band circling that scene (Thee Oh Sees, Sonny and the Sunsets, Fresh and Onlys, Woods, etc) that has the talent to take the great sounds of the past and bring them back to live in a new and interesting way.
-Josh
Catch Cronin tonight with Ty Segall at the Cave in Northfield for what should be one of the best shows of the fall.