Doomtree: "No Kings" Review (Three Takes)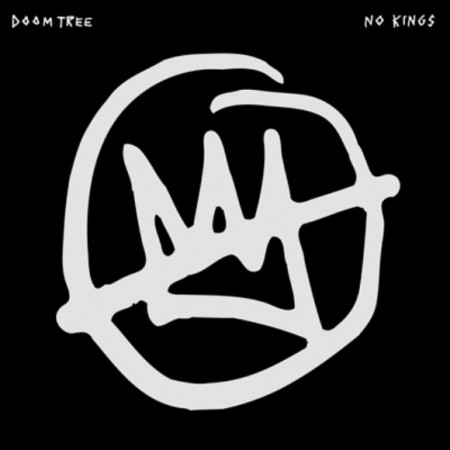 It can be difficult to gain a balanced perspective on an album after reading a single summary of the music. Bias can tilt a review, as can personal taste, history and just about everything else that is unique to the person writing it. So in an effort to offer an expanded perspective in such a medium, here are Four reactions, Four impressions, Four Takes on the new record from Twin Cities hip hop collective Doomtree, "No Kings"

Ali Elbbady (Egypto Knuckles, Background Noise Crew)
94/100
No Kings, the sophomore effort from Doomtree, is a very different beast from their self-titled effort in so many ways.  Gone are the extensive tracklisting that their self-titled debut had, and traded in for a tour-de-force given in 12 tracks clocking in 46 minutes.  Whereas the first Doomtree effort had all the members scattered all over the disc along with a couple cameos, No Kings has all the members participating on each and every track in some way, shape or form, and those couple of changes along with a couple members no longer there (namely MK Larada and Turbo Nemesis), make No Kings an effort that is worthy of Doomtree's stature in the scene, and more importantly shows off the more than talented roster they have in all their current members. 

Jon (Reviler)
85/100
There are a couple things that really stand out to me in the new Doomtree record.  First and foremost while No Kings contains a number of jams in the classic Doomtree ouvre, there are also a number of instances where the group sounds downright hard.  The collective has (to me anyways) always been more the thinking person's answer to swaggering "in your face" rap.  However in songs like the grittily produced "Punch Out" they sound genuinely dangerous.  Swear words! Violence! It's like Doomtree got punched in the nose and suddenly they just start freaking out and fucking shit up.  As far as the state of the world these days I think that the anger works perfectly against the cultural backdrop of bubbling animosity that has currently people in the streets protesting the status quo.  "Bolt Cutter" could be a theme song for anyone who has ever fought to claim a public space, whether that be a chunk of pavement outside Wall Street or vast stretches of abandoned Detroit (Also Loon samples!).   "Beacon," "No Way" and "Own Yours" sound similarly pissed off and disillusioned.
The other thing that stands out about No Kings is that, as far as artistic development goes, the whole crew has never sounded better.  The beats by Lazerbeak and Paper Tiger both sound lean and professional, and Dessa, POS, Sims, Cecil Otter, and Mike Mictlan have never sounded as confident or as lyrically skilled.  Move Doomtree one square ahead on the road to fame because this shit just keeps getting better.

Josh (Reviler)
 81/100
Doomtree could be at their Wu Tang circa late 1990's moment, when the group, which started as a sum stronger than it's separate parts, released their first non classic album The W.  At that point we had heard classic albums from a good chunk of the group, just as has been the case with Doomtree over the last few years.  The five MC's (POS, Dessa, Cecil Otter, Sims and Mike Mictlan) plus the team of DJ's (Paper Tiger and Lazerbeak) have really stepped out from under the shadow of their influential collective/label/group.  Does that mean that their new crew LP No Kings is a bloated letdown that leaves listeners grabbing for their copies of Bad Time Zoo, Hand Over Fist or Audition?  Far from it.  While your favorite MC's mic time may be limited slightly by the large number of cooks in the kitchen, each rapper has their moments in the sun on No Kings.  The album is a dark, hard charging affair with the MC's painting on the heavy canvass created by Paper Tiger and Lazerbeak.   The 12 songs range from the gritty "Bolt Cutter" to the snare explosions of "Punch-Out" and don't back down for a second.  On "Bangarang," the hook finds the crew singing "all these rappers sound the same, beats-sound the same, raps-sound the same," clearly disgusted by the conformity of the rap game at this current moment.  Despite their crew and solo successes, Doomtree clearly are still concerned with broadening their sound and stretching what their sound can be, and No Kings show that they still have some great tricks up their sleeves.  With No Kings, they have proven that, despite wide ranging solo success that could have splintered the group, they have come back as strong as ever and shown that they still are as powerful together as they are on their own.
You can order a copy of No Kings now via Doomtree.net.
.