Choir Of Young Believers: "Patricia's Thirst"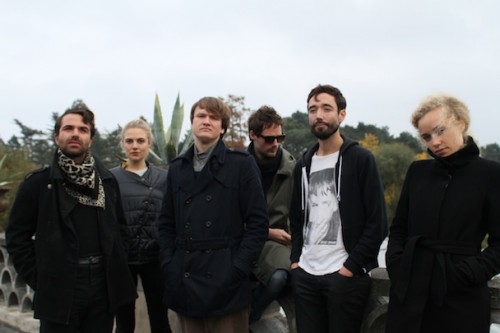 Danish band Choir of Young Believers' 2008 debut This is for the Whites in your Eyes was an under-appreciated album.  It managed to find a nice niche between wide-eyed Scandinavian pop and dreamy atmospheric melancholia.  Now, four years later the group is finally ready to follow up.  Rhine Gold will be released on March 20th (Ghostly International) and will hopefully find the band expanding and maturing their sound.  If single "Patricia's Thirst" is any indicator, the band may have grown in a synthier, more new wave oriented direction.  While the tune still prominently features lead singer Jannis Noya Makrigiannis's earnest tenor, the instrumentation is a little darker and more electronic than the band's guitar and string-soaked sound of their earlier work.
— Jon Behm
Choir Of Young Believers – Patricias Thirst
.