Rusted Shut "11 Times"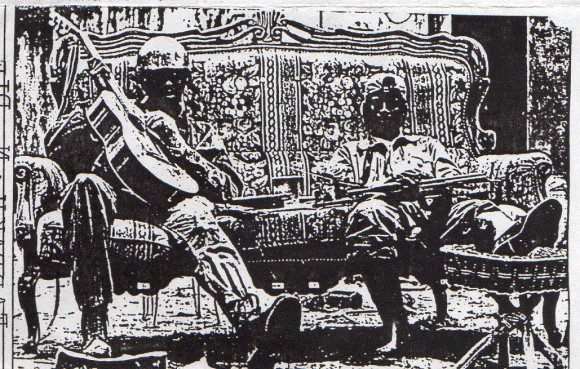 Matt St. Germain's local label Freedom From released hundreds of cassettes, vinyl and CDrs throughout the mid-90s through early 2000s from the likes of Thurston Moore, Vibracathedral Orchestra, Hair Police, Reynols and many more big names in the American underground noise scene. The label slowed down after the mid-2000s and only put out a few releases (Vampire Hands debut Virgin Dust American Lips) and had disappeared for a few years until now. Promising to be back with new cassette only releases from Aaron Dilloway, Oneida and many more, Freedom From's first offering will be a cassette from Texas noise rock monsters Rusted Shut.  "11 Times" is a good slice of the misanthropic gloom that we've come to expect from the band. Disaster Bitch sounds like a great start to the next chapter of the Freedom From story so we're looking very foward to what comes out next.
RUSTED SHUT – 11 TIMES by Freedom From
Rusted Shut's Disaster Bitch will be available from from Fusetron and in stores locally 6/4/12.
Writer / photographer / Reviler co-founder