Ariel Pink's Haunted Grafitti: Mature Themes Review (3 Takes)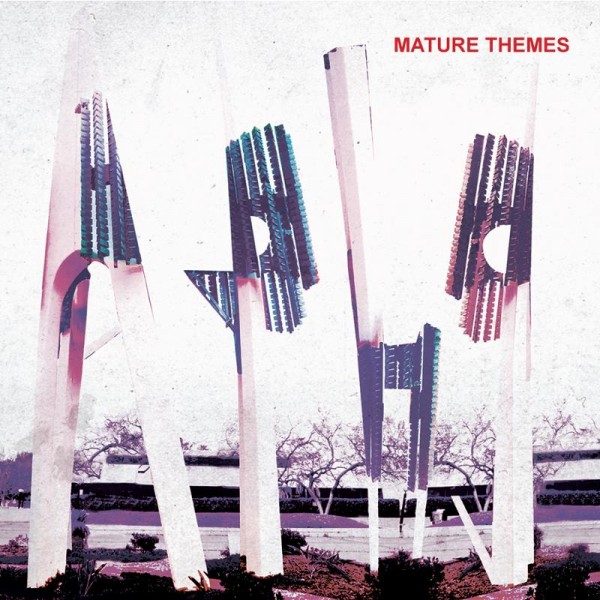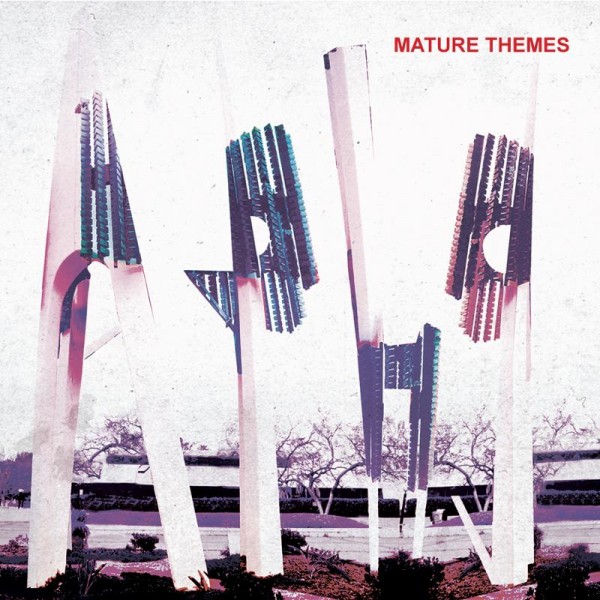 It can be difficult to gain a balanced perspective on an album after reading a single summary of the music. Bias can tilt a review, as can personal taste, history and just about everything else that is unique to the person writing it. So in an effort to offer an expanded perspective in such a medium, here are three reactions, three impressions, three takes on Mature Themes by Ariel Pink's Haunted Grafitti.

Erica Krumm (Oaks / Wunky Zine)
80/100
Mature Themes is a record for all the Ariel Pink fans out there and quite possibly some potential Ariel Pink converts.This record is an incredible display of staying true to your vibe as a band, but putting out something refreshed, something exciting. The album sails through genres, just as previous Ariel Pink records do, but what Mature Themes really really has goin' on is an ever growing, underlying sincerity. You have to feel past the jokey lyrics at times, but its really there. Basking in the oddball, and the downright silly, this record still manages to pull through with an achingly loveable realness that only Ariel Pink could pull off. "Only In My Dreams," the record's stand out hit, is a knockout. Imagine a faux sixties, slightly kitchy western vibe. The song's beautiful melody and gentle vocals are Ariel Pink's charming weirdness at their very best. One of the heavier tracks, "Early Birds of Babylon," hits with crushy, fuzzy guitar, and almost jazzy drums, leading into the Beatles-esque, "Schnitzel Boogie." A perfect example of how genre bending on one record can be a little jarring at times, but it works when these guys do it. It just works out. Already an Ariel Pink convert, I readily approached this record waiting for the laughable, bizarre and romantic tracks I knew to expect, and all of my expectations played out in front of my delighted ears. My cat left the room a few times, while blasting Mature Themes, but that's to be expected, he's a little more traditional.

Ali Elabbady (Background Noise Crew, Egypto Knuckles)
86/100
The wildly popular "Before Today" has made everyone fiend for everything Ariel Pink has made or put out, but with "Mature Themes" Ariel Pink's 4th effort is largely a self indulgent affair with what he's regarded "Mature Themes" is, which is "the record he wanted to make with no pressure".  And what a follow-up it is.  A lot of that can be attributed to several things, namely it keeps the hazy AM radio pop in play, and even more obscure references and lyrics in its foray, which make for a record that kind of defines the hazy and humid days of summer we were all witnessed to. Such tunes as the woozy "Kinski Assassin," and the dizzying array of harpsichords in "Only In My Dreams" definitely drive home what we love about Ariel Pink's music, but for some odd reason, he wanted it more sonically defined and sound in its structure.  For the most part it works, it definitely echoes the strengths exuded to folks who knew of him on "Before Today" and "Mature Themes" provides for a much more rewarding and enriching listen with each hit of the play button.

Josh
87/100
Listening to the latest record from Ariel Pink's Haunted Graffiti, the 4AD released Mature Themes, I was trying to decide whether the record made me think of him more as my generations David Bowie or Frank Zappa.  The Bowie argument centers on the funky, polished pop groove that started with his last LP (Before Today) and continues on Mature Themes.  Like Bowie, Pink has moments of blue eyed soul (like the whimsical title track or the jangly pop of  "Only in Dreams") that are just strange enough to wonder whether the blue eyes are actually products of some creepy eye contacts that would scare children.  The Zappa comparison is a more recent development, with his Haunted Graffiti band consisting of hired guns (who had to try out!) and his consistently off-kilter songwriting subjects.  While his classic older material was created in a bedroom, and sounded like it, his last two efforts have the shine that comes from being backed by crack musicians in a real studio.  Some are disappointed by this change, but like Zappa, you would never argue that he is making records in hopes of selling a million copies.  The lyrical gymnastics, starting with the wacky opener "Kinski Assassins" and venturing as far into the rabbit hole as the wacky "Schnitzel Boogie" and "Symphony of the Nymph," show that while the sound is becoming more refined, the subject matter is as random as ever.   While Pink probably would prefer to be compared to R. Stevie Moore (or some random avant garde artist I haven't heard of), Mature Themes continues down the path of Before Today where he is sounding more and more like (relatively) mainstream artists like Bowie and Zappa.  I say it as a compliment, although I know a lot of fans from the Doldrums era would disagree.