Thoughts on Cat Power at Mill City Live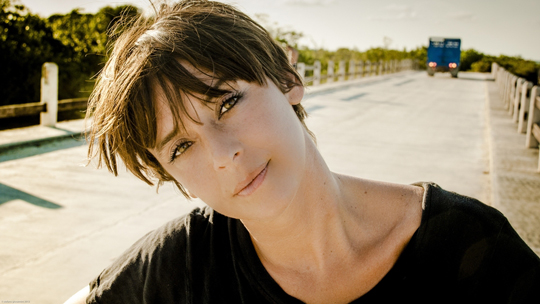 Cat Power brought a full band to Mill City Nights on Tuesday, touring behind her recently released Sun. The album, her first LP of original material in six years, has been getting a lot of early critical praise, including huge write-ups in the New Yorker and New York Times. The tour has also been getting a fair bit of press with reports of "erratic" behavior and on-stage meltdowns (none of which is exactly new to Cat Power performances).
Those who were at her 2006 show at the Varsity Theater will remember her constant arguing with the sound man, several do-overs, an exasperated head bang on the piano, and a 30-minute conversation with the audience about George W. Bush and 9/11 amongst other things to cap it all off.
Some of those trade-mark antics came out early Tuesday night. After playing two songs, she stopped to yell rhetorical questions at a photographer, stage-right, saying, "Who are you? What does your badge say? You think that makes you one of the gang, because you have a badge? You're one of us? Ain't no press in here. Ain't no press allowed after the shit they've been writing about me." And so on.
Yet, after this tantrum, she seemed to pull it together, move on, and play an amazing show, going for about an hour and a half. The set covered most of the new album and mixed in a few older pieces, including a long, up-tempo rendition of "The Greatest."
However, following the show, Marshall posted a statement that she was planning to cancel her upcoming European tour due to bankruptcy and health concerns. Her Instagram post stated in part, "I have not thrown in any towel, I am trying to figure out what best I can do. Heart broken. Worked so hard."
-Jeremy Hovda