Wolf Lords: "Permission"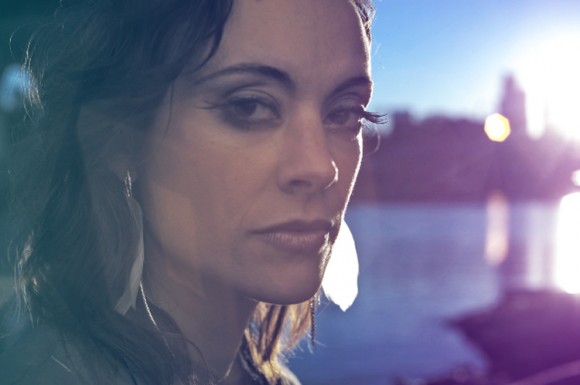 Over the span of her artistic career, Twin Cities vocalist Aby Wolf has worn a number of hats. She started out as an acoustic-toting folky, eventually took on a more electronic-oriented, track looping sound, and even dabbled in hip hop as Doomtree's Dessa's longtime backup vocalist. Most recently Wolf released a pop-and-electronica leaning record with a backing band (A. Wolf and Her Claws). The one constant in all of these projects is Wolf's strength as a vocalist – whether over guitar or mixer, Wolf has the rare gift of exceptional vocal agility.
That ability is again on display in Wolf's newest project: Wolf Lords. The singer has collaborated with veteran Grant Cutler (Lookbook, Gorgeous Lords) to produce ethereal, experimental pop. The duo will have a new record coming out on 2/19, and you can stream the first single "Permission" from it today. The song features some icy, trip hop beats from Cutler alongside Wolfes celestial singing, which sounds distorted slightly but not enough to mask each note's raw, original beauty.
Record release show: TBA
— Jon Behm