Kanye West: Yeezus Review (Four Takes)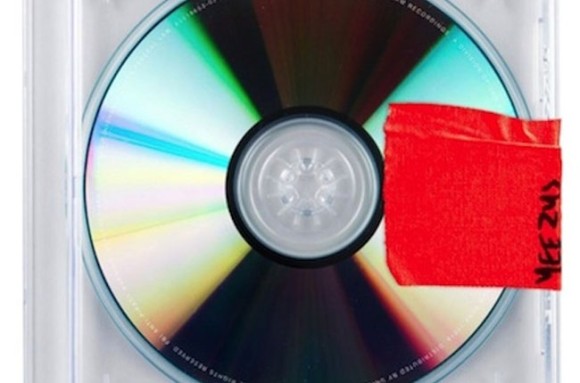 It can be difficult to gain a balanced perspective on an album after reading a single summary of the music. Bias can tilt a review, as can personal taste, history and just about everything else that is unique to the person writing it. So in an effort to offer an expanded perspective in such a medium, here are four reactions, four impressions, four takes on Yeezus by Kanye West.

Jon Jon Scott (Sound Verite)
88/100
Mr. West returns with his sixth album, the follow-up to My Beautiful Dark Twisted Fantasy.  His new mantra is going full blast on cultural flashpoints, racial animosity, flagrant sexual content, out as usual to be the Michael Jordan of this music shit.  For now, gone are the soul samples – West is going minimal electro with orchestral breaks, bending hip-hop's broken parts or as he would say Black New Wave.
Yeezus opens with "On Sight", where Daft Punk's  production brings some lightweight electro circus action, and Ye don't give a fuck: "Black dick all in your spouse again, how much do I not give a fuck. Let me show you right now".  A more interesting collaboration with Daft Punk is "Black Skinhead", based on a defiant military drum roll as West scowls  "Stop all that coon shit, early morning cartoon shit, this is that goon shit. I keep it 300, like the Romans, 300 bitches, where's the Trojans?, Baby we living in the moment".  On the most masterful moment of Yeezus West declares,  "I Am A God" and goes hard: "Soon as they like you  make 'em unlike you, cause kissing people ass is so unlike you, the only rapper compared to Michael, so here's a few hating-ass niggas who'll fight you".  He calls out racism and black's fascination with consumerism (the same consumerism he exists in/of) in "New Slaves".  "You see it broke nigga racism, that's that 'Don't touch anything in the store'. And this rich nigga racism , that's that 'Come in, please buy more'." What you want a Bentley? Fur coat? A Diamond chain?? All you blacks want all the same things…New Slaves"  And, as record labels treat their uneducated black artist like idiots, West states: Y"all throwing contracts at me , You know niggas can't read, throw him some Maybach keys, fuck it, cest la vie", before he finishes with a distorted  Frank Ocean melody.   There's "Hold My Liquor" with Justin Vernon and Chief Keef for a look back at love lost against winding synths.  "Bitch I'm back….pussy had me floating, feel like Deepak Chopra".  The reggae induced "I'm In It"  glides over a sinister RZA production.  "Blood On The Leaves" and "Guilt Trip" take a nice trip back to the 808 's and Heartbreak with a few flourishes of Auto-tune. "Blood On The Leaves" also features a Nina Simone sample from her anti-lynching protest classic "Strange Fruit".   "Send It Up" sounds like some 1980′ lost rap instrumental. Finishing the record with perhaps the most conventional track "Bound 2" where West is on his "Prom shit".  With The Gap Bands' Charlie Wilson crooning on deck "One good girl is worth a thousand bitches".  And there's the sentiment.
While there's nothing here approaching the genius of  My Beautiful Dark Twisted Fantasy, still it swerves as a nice left turn, even for West.  Its ending is rather anti-climatic.  It feels like an long EP and like that one knockout punch is missing for the complete victory.  It's full of all things Kanye, it's vibrant,  thought-provoking, contradictory, defensive, celebratory ignorance, stunning, confusing, vulgar, menacing, exploratory,  chaotic, political – all capturing Yeezus as an art project, and isn't it art we want.  Or claim to want.  There's excellent moments here on "Black Skinhead",  "I Am A God", "New Slaves", "Blood On The Leaves" and "Bound 2", which all deliver various aspects of West 's cultural zeitgeist. The Yeezus appears to have multiple producers on every track making for a uneven journey.  West wants the gold, and always gets there ususally on ambition alone, that's cool however,  but we want bangers from Yeezy.   The bangers are here, just hard to find and often buried – and it's a  fantastic, if difficult addition to his evolving catalog.
Steve Skavnak (@steveskavnak)
86/100
Like the majority of pop-culturally educated Americans, I find Kanye West to be a gigantic toolbox. Conversely, he's a gigantic toolbox with a massive amount of talent, a brilliant career and a discography that not only lacks any significant blemishes, but includes some of the greatest contributions to the past decade of popular music. So what of Yeezus, his first proper release since becoming an honorary Kardashian? It's an achievement in its simplicity, even though it's missing some of the progressive production that Kanye has been synonymous with ever since The College Dropout. With Yeezus, Kanye stripped down the over-the-top accompaniment that made My Beautiful Dark Twisted Fantasy a classic, and decided to focus on actual rapping, something that he hasn't done enough of in recent releases. Yes, there are guest-stars galore, but this is a Kanye album. Not a joint venture w/ Jay-Z. Not a release that sneaks in Rick Ross every other song (and if you're reading this, Mr. Ross…big fan, big fan). This is Kanye being Kanye, in the best and worst possible way. Long gone are the days of subtlety (ahem, "I Am A God"), Yeezus gives us 40 straight minutes of Kanye West telling us why he's better than us. And I am perfectly ok with that, because there's not a single artist other than him working today that actually makes me believe it.

Ali (Background Noise Crew, Egypto Knuckles) 95/100
Seemed like only awhile ago we were ranting and raving about Kanye when he dropped his magnum opus "My Beautiful Dark Twisted Fantasy" with its production being flush with stark orchestration and Kanye teetering on the edge of sanity.  If people were expecting more of the same on "Yeezus", Kanye's 6th album, they are sorely mistaken.  Distorted and noisy synths replace lush violins meshing with samples, and when samples do get used, they're either kept to an absolute bare minimum, such as on "Bound 2", or they are mashed up with something more frantic such as on "Blood on the Leaves" which takes Nina Simone's "Strange Fruit" and meshes it with Hudson Mohawke & Lunice's "R U Ready".  Elsewhere you have Kanye reacting super-rebelliously on such cuts as "Black Skinhead" and "New Slaves", whereas "I'm In It" and "Hold My Liquor" definitely sound like they could've very well come from the same sessions as "My Beautiful Dark Twisted Fantasy" but with more of an electro-take with the use of autotune and synths.  This is Kanye at his most concise and most abrasive, and to look at this work as anything less than a masterpiece in the Kanye discography is asinine.

Josh (Reviler)
87/100
There wasn't the buildup, there wasn't a "Power" or "Gold Digger" released to whip up hysteria. There was a mildly confusing Saturday Night Live performance and some projections on walls in random cities. Even the album cover is nondescript, but don't let any of this fool you. Yeezus is a monster. A sometimes scary, sometimes offensive, sometimes brilliant monster. Kanye, after mastering the soul sampling, buoyant bravado of the first stage of his career, gone through a early mid-life crisis on 808's and come out with a defining statement like My Beautiful.., decided it was time to trim the fat. The beats, skeletal and booming, stand eye to eye with the most direct lyrical work of Kanye's career. On album opener "On Sight," Kanye sings "How much do I not give a fuck," which ends up being one of the more politically correct things that is said in the subsequent 40 minutes. There are highlights throughout Yeezus, including the gigantic "Black Skinhead," the wobbly and overwhelming "Blood on the Leaves" and especially "New Slaves," which might be the most complete song Kanye has ever created. There are moments when it all goes too far ("I'm In It," "I am God"), but this record isn't looking to be subtle, and if you can't handle Kanye going overboard, you probably shouldn't even hit play. It is a record that seems to lay bare all of Kanye's insecurities alongside his inflated ego, crammed together with his mastery as one of the very best producers in the game trying out a dark new sound. Whatever you say about Kayne, no one would argue he is boring.