Earl Sweatshirt: Doris Review (Three Takes)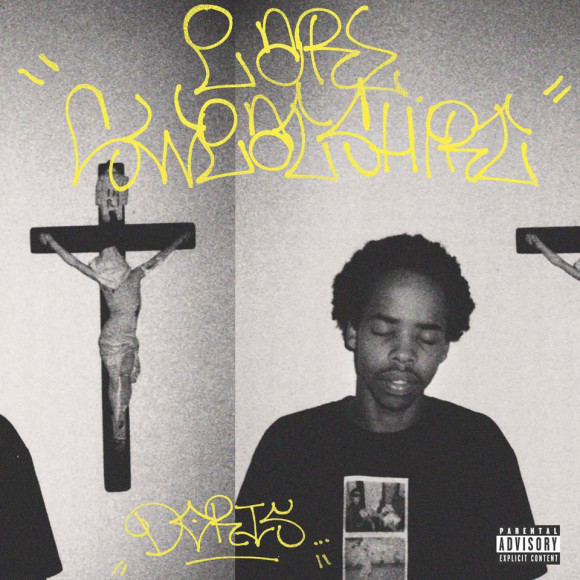 It can be difficult to gain a balanced perspective on an album after reading a single summary of the music. Bias can tilt a review, as can personal taste, history and just about everything else that is unique to the person writing it. So in an effort to offer an expanded perspective in such a medium, here are three reactions, three impressions, three takes on Doris by Earl Sweatshirt. 

Kyle Tran Myhre (Guante)
What is "Doris" if you take away all its baggage? No OFWGKTA affiliation, no highly-anticipated return, no "next big thing" hype—what's left? Would anyone care about this album without all that stuff? Does it stand on its own?
I don't have answers to those questions, but I think they're worth asking. As is, "Doris" is a self-consciously weird, low-key, zig-while-everyone-else-zags hip hop album. The production is less impressive than it is appropriate—consistently gloomy and decidedly non-pop; there is no hit crossover single on this album. Earl himself is still a virtuoso technical rapper, marrying a sleepy, DOOM-like delivery to some of the tightest rhyme schemes you'll hear all year. Basically, if you're a rap nerd who likes dusty samples and rappers who actually know how to rap, you might find something to enjoy here. If you're a casual fan who just wants to vibe out for 45 minutes and not really pay attention, you probably will too.
If that doesn't sound like a ringing endorsement, that's because it's not. As much as the MC in me appreciates the technical skill on display, it's hard not to get bored pretty quickly. Earl is smart and witty, and there are occasional flashes of compelling substance, but there's also a lot of in-one-ear-and-out-the-other rappity-rapping here. There's nothing inherently wrong with that, but it prevents "Doris" from being anything better than the sum of its parts—a mix of slick rhyme schemes, murky beats and increasingly-hollow Odd Futurisms.
Ali (Background Noise Crew, Egypto Knuckles)
It's interesting how Odd Future came like a bat out of nowhere to the mediasphere, the one who caused the most stir was Earl Sweatshirt's album "Earl."  There were a lot of interesting takeaways from the album, aside from its material which showed Earl to have an awesome amount of potential out the gate, there was also the cover art, which caused for both endless laughter and endless awe.  Enter his new album "Doris," which is still Earl at his most interesting and subdued, but yet listening to the 50-odd minutes of this album, it shares a lot in kin idea-wise with Frank Ocean's "Channel: Orange" album.  Listening to tunes like "Chum," the eerie trunk rattler "Hive" and "Burgundy", its interesting to see what a little spark of outside production can add to an album such as "Doris".  Take for example the short highlight in the RZA produced tune "Molasses", especially how he brings the rustic Wu-Tang aesthetic and meshes that with the Odd Future aesthetic is close to kinship in nature.  Overall it's good to hear from Earl again, and "Doris" is definitely going to have you in a relaxed, yet active state of mind.

Josh (Reviler)
How far can natural talent take you? Earl Sweatshirt has proven in his short career to be a dexterous rhymer who warrants the attention that has been shown on Odd Future (much more than others in the group, at least), but is that enough to make an LP stand out? After disappearing following his great Earl mixtape, he is back with his debut LP Doris. It is a dark affair, with skeletal beats he mostly produced himself, and his gruff rhymes unfolding like origami. But like origami, there can be a fork in the road where "talent" and "appealing" can diverge. Doris feels, at many points, like someone both showing off their skills and not even trying. It can be a dangerous combination. The record is (too) full of guests, and whether they add value to the track or not, each time I listened to the LP I was waiting for Earl to drop an amazing verse when it was his turn at the mic. More often than not, I was left with a decidedly "meh" feeling.  "Chum" is a standout, and tracks like the woozy "Burgundy," the Frank Ocean featuring "Sunday" and the posse cut "Hive" all bring enough to make you notice, but too often the songs felt under-cooked. With the talent that Earl clearly has at his disposal, Doris feels like a weeded out middle finger from the talented kid who can't be bugged to really put in a full effort. It is too bad, cause it goes to show that even the most talented can't just mail it in.