Frank Ocean: Channel Orange Review (Four Takes)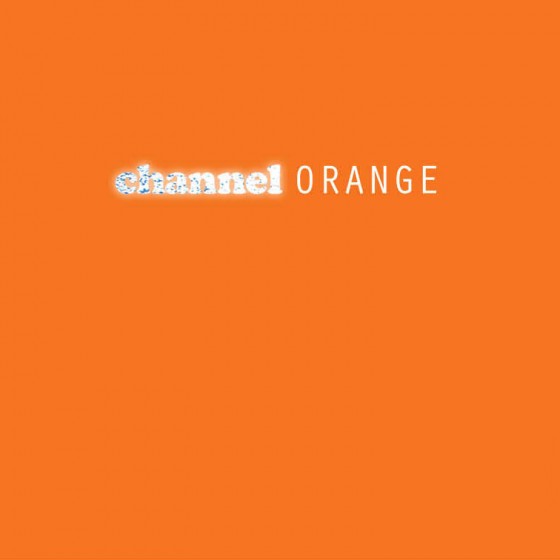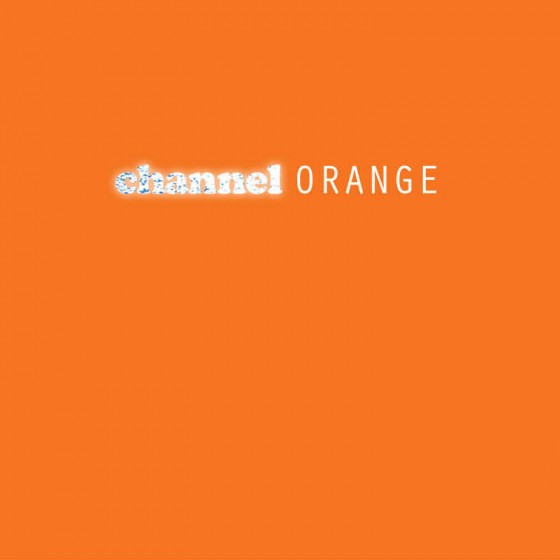 It can be difficult to gain a balanced perspective on an album after reading a single summary of the music. Bias can tilt a review, as can personal taste, history and just about everything else that is unique to the person writing it. So in an effort to offer an expanded perspective in such a medium, here are Four reactions, Four impressions, Four Takes on Chanel Orange by Frank Ocean.

Michael Herriges (Midwest Broadcast)
92/100
Frank Ocean has been a central figure in music news since a few weeks ago when he shared his beautiful and courageous "coming out" letter. Since then, the private and esoteric Ocean has made very public waves through a myriad of stories — his Fallon performance of "Bad Religion", releasing Channel ORANGE early on iTunes, Target not carrying his CD, and countless reviewers declaring it an early album of the year candidate (perhaps a bit overzealously). But in the end all of this would be irrelevant, if not for the fact that Channel ORANGE is, in fact, a truly stunning debut album, and among the best to be released in 2012.
In a year where R&B traditionalists like Usher and R.Kelly have gotten praise for new albums, I'll take Ocean's hipster brand of nu-R&B instead. Channel ORANGE is all over the place sonically. There's the meandering keyboards of "Sweet Life," the throwback 90s R&B featured on "Thinkin About You" and other songs, the orchestral strings on "Bad Religion" and the futuristic funk of the epic 10-minute opus "Pyramids." Unlike many reviewers of the album, I was thrown off by this dissonance at first, and felt disappointed by the album. But each new listen of Channel ORANGE finds me loving it more, and now I think it holds together as an album remarkably well.
This is due to the fact that Ocean has already vaulted himself into an elite group of contemporary songwriters. The songs on Channel ORANGE cover a wide range of themes and topics: life in high society, drug abuse (and its relation with the previous theme) and love, both found and unreturned. Gender is unimportant in most of these songs; Ocean's strength is writing songs that are universally relatable, yet also rich in meaning. I've been listening to Channel ORANGE regularly since it came out, and I still feel like I'm digging deeper with each listen. To me, Channel ORANGE is an album that feels very of the moment, but also the work of a singular talent that I'll return to for years to come.

Kyle Tran Myhre (Guante)
88/100
If you watched Frank Ocean's virtuoso performance of the song "Bad Religion" on "Late Night," let me warn you now: this album doesn't get any better than that track.  But that's not necessarily a criticism; "Bad Religion" is about as good as modern R&B music gets—a beautifully-performed and powerfully poetic, multi-layered song that manages to tackle complex ideas about love and religion and identity inside a straight-forward storytelling frame.  It's smart and ambitious without being art-school pretentious or overly obtuse, and it's just straight-up gorgeous on top of that.
And while the rest of "Channel Orange" doesn't come close to reaching that perfect storm of substance, technique and originality, the general pattern still applies: these are R&B songs that do not fit the formula, songs that would rather challenge the audience than pander to them, songs that may not be as immediately catchy as the new Usher or Justin Bieber track, but will undoubtedly reward patient, active listeners, especially those listeners who value substance and poetry.
Other highlights include the sprawling, ambitious "Pyramids," the slice-of-life profile "Crack Rock" and the California-girl/boy deconstruction "Sweet Life."  All of these songs—and the album as a whole—explore the relationship between addiction, hedonism and unrequited love; I wouldn't call "Channel Orange" a concept album, but it is impressively cohesive, both musically and thematically.  This cohesiveness covers up some of the not-so-strong tracks and creates a strong, holistic hour-long listening experience.
While comparisons to Maxwell and Musiq Soulchild might be more obvious, I'd argue that Ocean draws more from Prince, Curtis Mayfield and Stevie Wonder than any true contemporary, though even those comparisons risk underselling how fresh this album feels. "Channel Orange" is more than "neo-neo-soul;" it's something truly new and exciting.
While "Nostalgia. Ultra." caused all the hype for Frank Ocean, it's easy to see why.  This is echoed ten-fold on "Channel Orange" an album that is pretty much psychedelic-and-b styled music.  While many people have had time to absorb the hit "Thinkin Bout You," the 10 minute time travel that is "Pyramids" best describe Ocean's greatest strengths as a singer – his comforting voice and a flawless falsetto tend to accentuate the production throughout "Channel Orange" whereas you have Andre 3000 doing his best "SpottieOttieDopaLicious" impression on "Pink Matter." Fellow cohort Earl Sweatshirt stops by on "Super Rich Kids", and even John Mayer shows up too on "White.". While the now infamous tumblr post he made has everyone talking, there isn't any doubt or uncertainty about what "Channel Orange" provides, which is a wonderful time trip further down the rabbit hole of what music should sound like when being as adventurous as Frank is.
Jon Jon Scott (Black Corners)
86/100
Odd Future's soul crooner Frank Ocean released the breakout modern soul record of 2011 with his  mixtape Nostalgia, Ultra.  Nostalgia, Ultra's gorgeous melodies showed the promise of a new paradigm by creating a R&B record that reached for the outer limits.   Since then, the singer-songwriter has penned tracks for Beyonce, John Legend and made appearances on Kanye West & Jay-Z's Watch the Throne, as well as various music with his Odd Future crew.  He has emerged as avoice of a changing generation whose vulnerabilities are on full display.  Along with the The Weeknd's Abel Tesaye, they have changedwhat "R&B" means as they take different paths down the same lane.  While Tesaye seduced with his drugged out references, Frank Ocean wins with the charm of a clean cut, golden church kid.  On his debut full release Channel Orange, Ocean's voice commands center-stage with clever production assistance from Om Mas Keith, formerly of Sa Ra Creative. Ocean takes us in a personal journey of his emotions and struggle to find himself  with attention to everydetail.  That focus is powerful, but sometimes gets caught up in its own artiness.
The feel good  summer vibeof "Sweet Life" imagines a prime Stevie Wonder with co-production from Pharrell Williams.   "Super Rich Kids" pokes and jabs atrich kids with a cameo from Earl The Sweatshirt over Elton John'sclassic "Bennie and the Jets".  Ocean also explores the darkerdemons on "Pilot Jones" and "Crack Rock" where he offers another bleak view into the epidemic's effect.   On his epic 9 minute "2 songs in 1" track "Pyramids", Ocean's displays passion for watching strippers over a Micheal Jackson style mid-tempo jam that after the five minute mark the track shifts gears into a lush, seductive slowjam.
The emotional centerpiece is the grand indictment, "Bad Religion," where he questions religious truth, and who can tell someone whom they should love.  Drenched in beautiful gospel inspired strings and piano he seeks counsel from a taxi driver.  "He said "Allahu Akbar I told him don't curse me,but boy you need prayer, I guess it couldn't hurt me. If it brings me to my knees its a bad religion".Outkast fans are going to go crazy over the subdued space funk of "Pink Matter" with an assist from Andre 3000.  Along with some of the skits and having John Mayer on his record there's many confusing moments like  "Fertilizer","Forrest Gump",  "Pilot Jones" and "Monks". There's alsoa bonus track "Golden Girl" featuring Tyler The Creator that's surprisingly listenable.
Frank Ocean has made a quite a powerful statement, colored in so many shades of pop music's kaleidoscope. Whether as keeper of the flame of  a Wonder or Prince or as playfulwith the experimental cadences of Kayne West and Fiona Apple.  Itseems he was inspired to deliver a great record full of bold confessions, joy, personal tragedy, dark views of city life andbeautiful conceptual narratives. Ocean's falsetto is rich, nuanced and full of drama.  With standout tracks like "Thinking Of You","Pyramids", "Bad Religion", "Sweet Life" and "PinkMatter" Frank Ocean has arrived as this year's Bon Iver.
Stream the whole record HERE.