K.Raydio & Psymun: LucidDreamingSkylines Review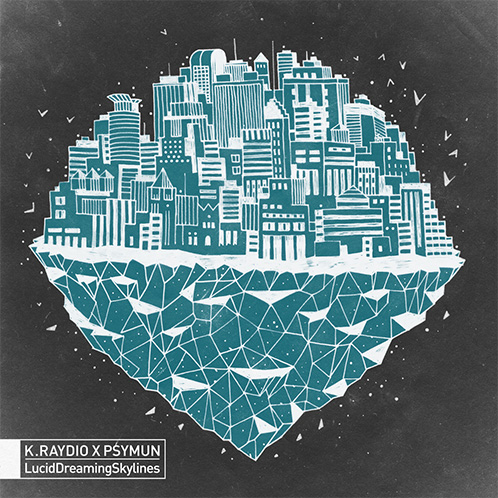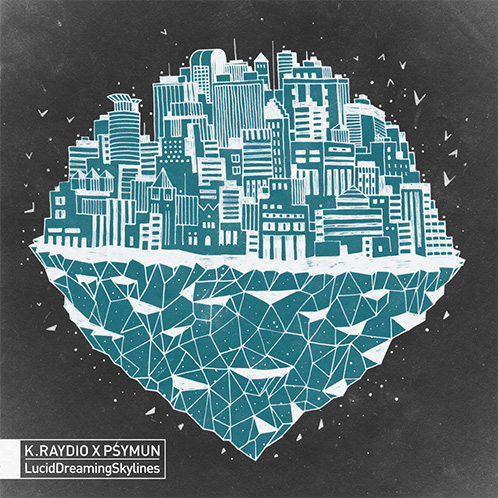 K.Raydio has been known for her collaborations with rappers MaLLy, Homeless, and most recently, her feature on Big Cats For My Mother was a wonderful surprise. Aside from her collaborations though, she has also put out a bevy of music, especially with her Significant Other EP's that have drawn attention to her subtle and well-stated singing stature. Along the same line, you have Psymun, the up-and-coming producer known for his work with Damacha on last year's "SSV3," not to mention his own EP's as well. Together, they put out LucidDreamingSkylines.
LucidDreamingSkylines is what would happen if you took Me'Shell Ndegeocello's "Comfort Woman" and Flying Lotus's "Los Angeles;" it would turn out to be a hybridized tip of the hat to the slow jam, with brooding and plodding kicks and snares, guitars filtered to mere whimsical yet faint whispers, and synths/keys painting beautiful portraits. This in its entirety is Psymun at his finest, who takes filtered island guitars and gives them a nice lemon twist on "Moonshine," or taking a silky bassline and choir-like backing vocals to new heights on the slow burner "Sweet Dreamz," the soundscapes he uses to help complement K.Raydio's singing is the perfect match.
Speaking of K.Raydio, she still delivers what many vocalists lack; effortless charm. She's confident without having to belt out notes, she's more methodical and poised. Her performance alone on this record, such as on the heart-wrenching "Lobby Music," or the way she tackles insecurities on "Perhaps," is done with an unflinching self-awareness, and it goes down surprisingly smooth. You can really gain a sense for why K.Raydio had teamed up with Psymun to create something like LucidDreamingSkylines because in the end, after the 46 minutes is up, you don't really want it to end.
–Ali (Background Noise Crew, Egypto Knuckles)
Stream/Buy LucidDreamingSkylines below and see K.Raydio & Psymun with Chiffon, Pony Bwoy and Vacation Dad this Friday at the Triple Rock Social Club.