North Americans: NO_NO Review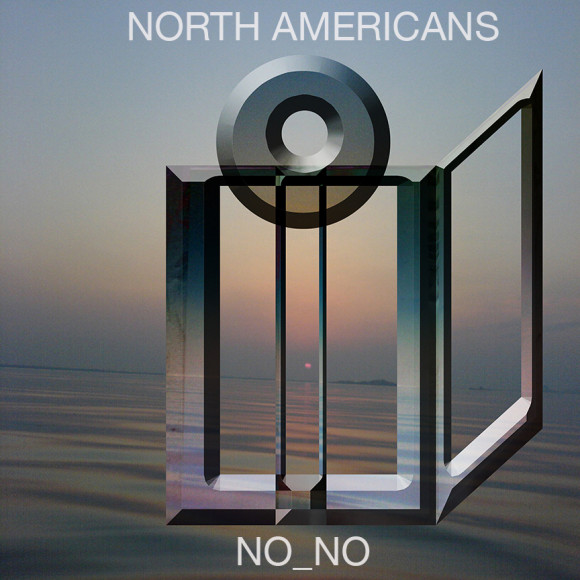 As we've made our long-overdue transition from bleak winter to the gray and slushy pre-spring, the LP NO_NO by North Americans has been helping this transition buzz to life in my headphones over the last few weeks. The record is eight songs of warm but fuzzy ambient electronic music, a stirring collection of gentle komische from Driftless Records co-founder Patrick McDermott.
The songs crackle and hum, some rarely reaching above a whisper, with occasional flashes of light punctuating the darkness. Five of the eight tracks are named after professional athletes (Manu Ginobili, Tim Duncan, Ryan Braun, etc), but in listening to the record the tracks meld together in seamless fashion towards one wobbly nirvana. The back half of the record starts with the brightest moments of the LP, the melodically zoned out "Torch," which features bright keys that are less monolithic and terse than most of the record. It isn't a pop song by any stretch of the imagination, but on an album full of whispers and cautious overtones, it is a break in the clouds. The record has held its own alongside my zone-out rotation of Mark McGuire, Actress, Andy Stott, and Oneohtrix Point Never, which is hefty praise.
The record clocks in at 35 minutes, but it is a heady experience that I've found myself zoning out to multiple times. It stretches out in a way that makes it seem both longer and shorter than its running time, a project that can grow expansively through one experience if the conditions are right. NO_NO is beautifully done drone that seems to hint at a future beyond the haze. It is hard to tell if the slow, churning chaos will lead to an epiphany or not, but it has been a hell of a soundtrack as we wait to find out.
Stream/buy NO_NO, out now on Driftless Records, below.
[soundcloud url="https://api.soundcloud.com/tracks/113353058″ params="color=ff6600″ width="100%" height="166″ iframe="true" /]