Perez: Pretty Review (Mystery Show Friday!)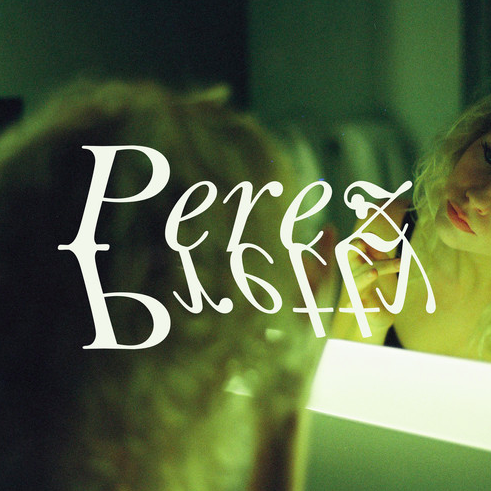 To those in the musicsphere, many might not know of who Perez is. For those in the music scene, it is the artist moniker and last name of Nick Perez. If you listened to Rapper Hooks (or RP Hooks) previous project, All Black Jesus, Nicholas Larkins Perez directed the video for "Moses Majestic." However, many do not know that Larkins Perez also makes music as well. With his debut LP for Totally Gross National Product called Pretty, the one thing that is evident over the course of the brief fifteen minutes is that trying to box him in generally doesn't work, and that is perfectly fine.
Starting things off with the brief "Introduction" featuring Sophia Eris, you'll find that Pretty is tinged with R&B influence abound, taking modern day vocal cues from folks like D'Angelo, however the production teeters between ghostly slow jams (think How To Dress Well prior to the instrumentation exhibited on "What Is This Heart") and put in little tinges of The Weeknd from a production aesthetic, where it's not so much reverb heavy as it is more focused on being sparse. Take the title track for instance, which is hinted with 808 claps and a very interesting vocal loop used as the backing for this nicely done slow burner, whereas "SYS" is a little more upbeat and synth heavy, and a lot more urgent as snares strike like firecrackers on the 4th of July, and Middle Eastern rhythms are strewn in the middle to provide some nice variation. By contrast, "Sleeping Beauty" featuring Tess Weinberg is equally as frantic, but a little more subdued percussively speaking, utilizing a bottle clang as its lone snare. Closing out this LP is "True Love Takes" with Sophia Eris providing a verse, giving a subtle close to Pretty.
What's fascinating is the fact that Larkins Perez produced it all himself, with the lone exception of the title track, which was produced by Makr of the Marijuana Deathsquads, with co-production by Larkins Perez himself, and it helps for the most part keep everything fluid and enjoyable, even though given its relatively short length for an LP, breezes by rather quickly. In the end, Pretty by Larkins Perez is definitely a whimsical, albeit short introduction, and the project should keep folks wondering what's next to come from Larkins Perez, if he's putting out music that's consistent and to the point such as the tracks presented on Pretty.
Perez "Pretty" is out tomorrow (10/30) on Totally Gross National Product. The "Pretty" release party will be held at an unnamed location in downtown Minneapolis on Halloween (10/31) and will feature Tender Meat, RP Hooks, and Spyder Baybie Rawdog and 2% Muck and many special guests. Follow Perez at http://www.twitter.com/NicholasLPerez to find out where. Take a listen to "Introduction" featuring Sophia Eris below.

— Ali (@Egyptoknuckles, CEO Background Noise Crew)
[soundcloud url="https://api.soundcloud.com/tracks/163688846″ params="color=ff5500&auto_play=false&hide_related=false&show_comments=true&show_user=true&show_reposts=false" width="100%" height="166″ iframe="true" /]