Sasha Conda (frmly Vacation Dad) explores electronic dyspotia on great new Bronco CS (Release show TONIGHT!)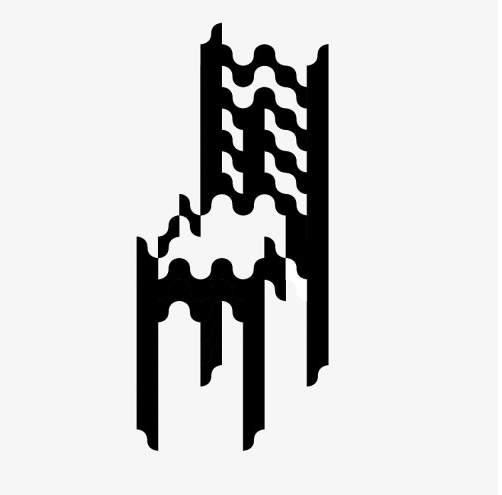 BRONCO is a concept album which deals with the loss of ego within a hyper-capitalist dystopian landscape. Our main character, Bronco Stephenson, travels through "The Palace Interior" – an enormous cyber mall the size of a city, and in doing so finds himself transcending the vapid VR maze into a higher form of consciousness
The beauty of Bronco, the new CS from Sasha Conda (the guy formerly known as Vacation Dad to Minneapolis fans), is that is somehow lives up to the billing above. The seven song CS, being released next month by the outstanding Not Not Fun label, is a wobbly adventure down a colorful sonic rabbit hole, a mind-bending yet emotionally resonant example of how electronic music can create an experience that matches, or exceeds, one based around lyrical content.
Bronco is a shimmering slab of cyber boogie, a funky and mesmerizing set that unveils itself over multiple listens to feature many intricate layers. From the plaintiff, slow-build of "Pulse the Grid" to the jacked, pulsing groove of "Hoodoo on the Net," Brocno scrapes every bit of technicolor joy from a grab bag of drum machines and synthasizers. Tracks like "Jackpot" virtually jump out of the speakers with their sparkling melodies, while the album opening title track features a more heady, contemplative vibe. It is a wild trip, and one that clearly shows the time invested by a talented artist. The record, even without the story attached to it (which is told via a comic that comes with the physical product), feels like a larger message then just smacks on a snare and notes on a keyboard. Bronco pushes and pulls at the edges, creating an a collection that feels both well-worn and timeless. Whether it morphs you into a "higher form of consciousness" or not might be a question left open to each individual listener, but with these set of songs it certainly gives you every opportunity.
You can listen to the non-album track "The Plasticmen" below to get a taste of what to expect from Bronco, and you can see Sasha Conda tonight at the Triple Rock Social Club with Choral Reefer, Tender Meat and Suzy for a cool $7.
[soundcloud url="https://api.soundcloud.com/tracks/214397932″ params="color=ff5500&auto_play=false&hide_related=false&show_comments=true&show_user=true&show_reposts=false" width="100%" height="166″ iframe="true" /]