Introducing: Yochay & Michal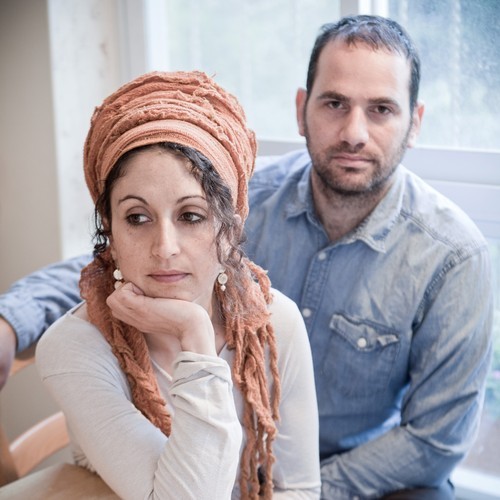 I am always up for hearing new strange/interesting sounds from all the corners of the world, so when I heard about Yochay & Michal, a Jerusalem husband and wife duo who created a Hebrew language album of adult takes on children's fairytales, my interest was immediately piqued. Add to that the singer's (Klaus Zinger) professed love for Waits, Cave, Cohen, and Bowie, and I was hooked.   And Yochay & Michal don't disappoint – Zinger and his wife (Michal) spin their little fairytales into weird, intriguing songs.  I can't understand a word of Hebrew, but the music is effective despite the language barrier.
You can stream Yochay & Michal's debut record Straw Into Gold here– my favorite tune is "Pinocchio" (listen below) a melancholy track consisting of squiggly synths, ghostly guitar, and a huge wash of reverb, while Zinger conjures gravitas with dramatic baritone vocals.
— Jon